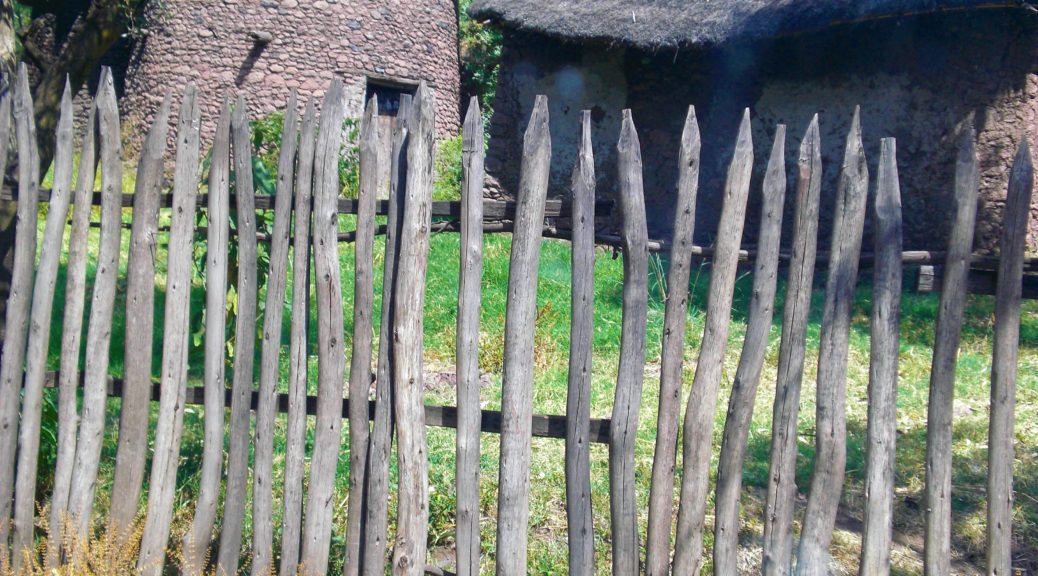 Ethiopia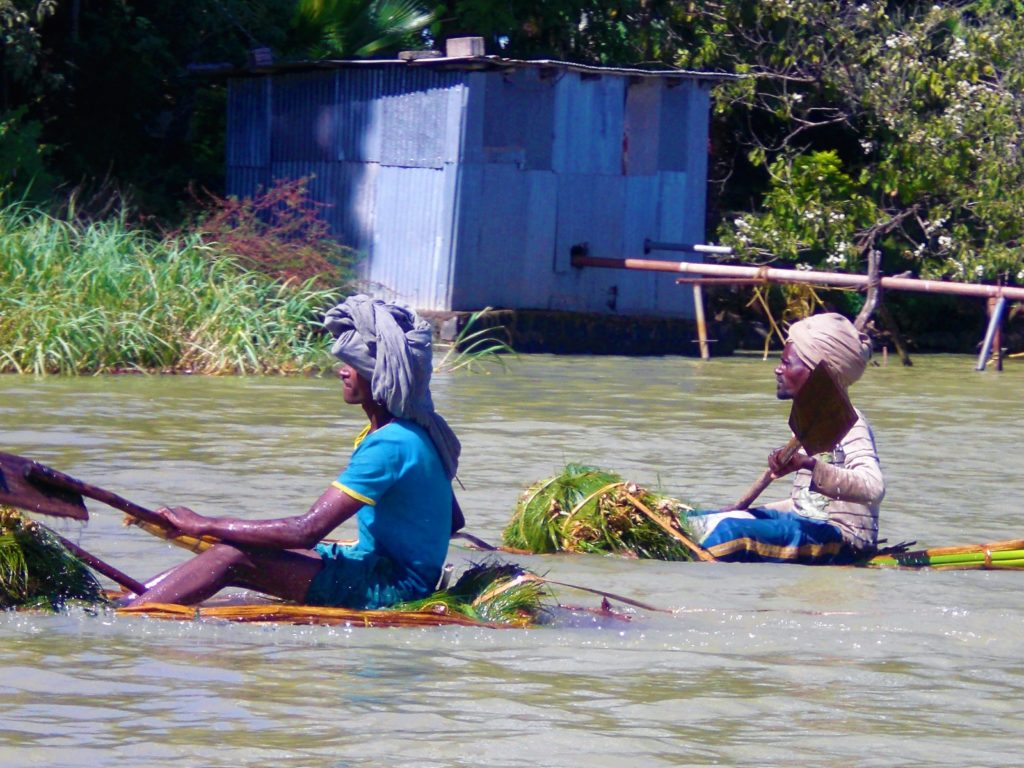 Crossing the river to get to Blue Nile Falls I lucked up on this great photo op
Ethiopia was not on my radar. However, in one of the rare moments where I travel with friends, I let my friend Sallie (I call her Sallie Sue) pick the location of our next journey. Sallie is a good friend and a long time travel buddy. We travel well together. You won't see her in many of the pictures because she hates taking pictures. But I actually managed to talk her into a few. Any other pictures I had to go undercover and get all CIA on the situation. In other words I had to sneak and get in some shots. It was a great trip. The people of Ethiopia were very welcoming.
This was a world wind trip. Five days during the Thanksgiving holiday (2013). Every other day on a plane, no more than thirty to sixty minutes between cities. We chose a private tour with Blue Sky Ethiopia. In each city a guide was waiting at the airport to take us to our hotel, get us settled and begin the tour and the next day deliver us to the airport or drive us to the next leg of the trip. I am not usually one to take a tour, even if it's private. The trip covered the Gondar royal castles, Debrebreihan Selassie church 17th century, Bahir Dar and a trip on Lake Tana to the monastery and museum and finally the Blue Nile Falls.
Rock-hewn Churches of Lalibela
Lalibela was well worth the journey.  There are eleven rock-hewn churches in Lalibela. Every church you see below was seamlessly hand carved out of red volcanic rock. St. George's is about three to four stories high and is one of eleven rock-hewn churches in Lalibela. Amazing! This cluster of churches are all designated as UNESCO World Heritage sites.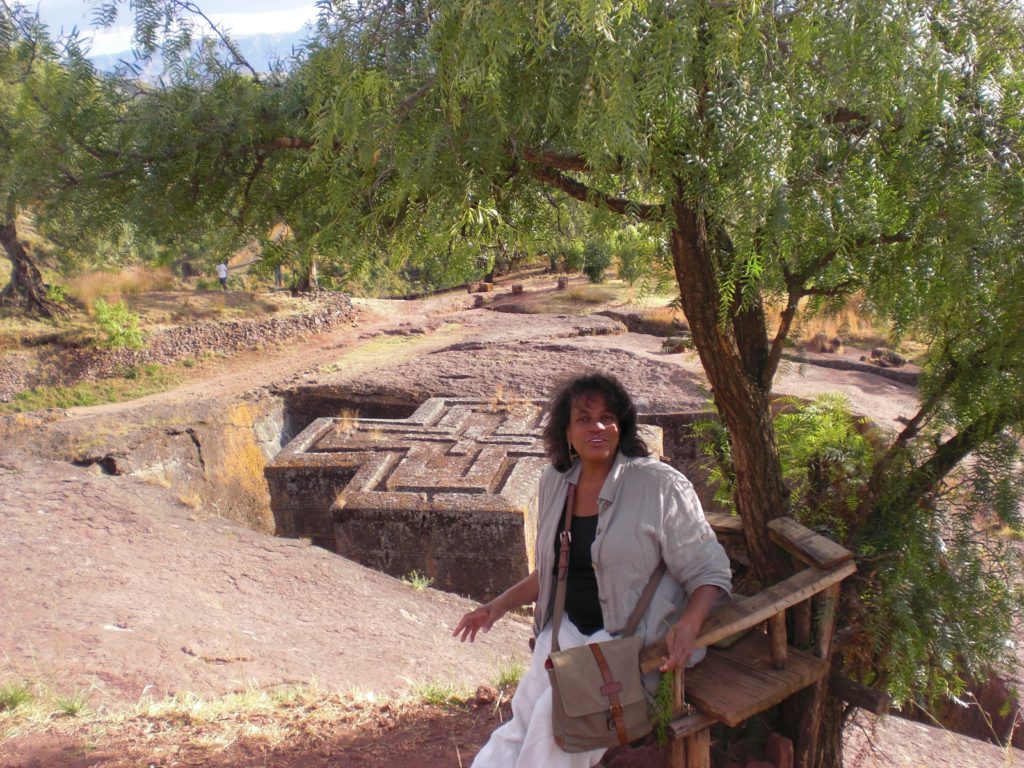 St. Georges Cathedral in Lalibela
Royal Castle of Gonder  (Fasil Ghebbi, Gondar Region)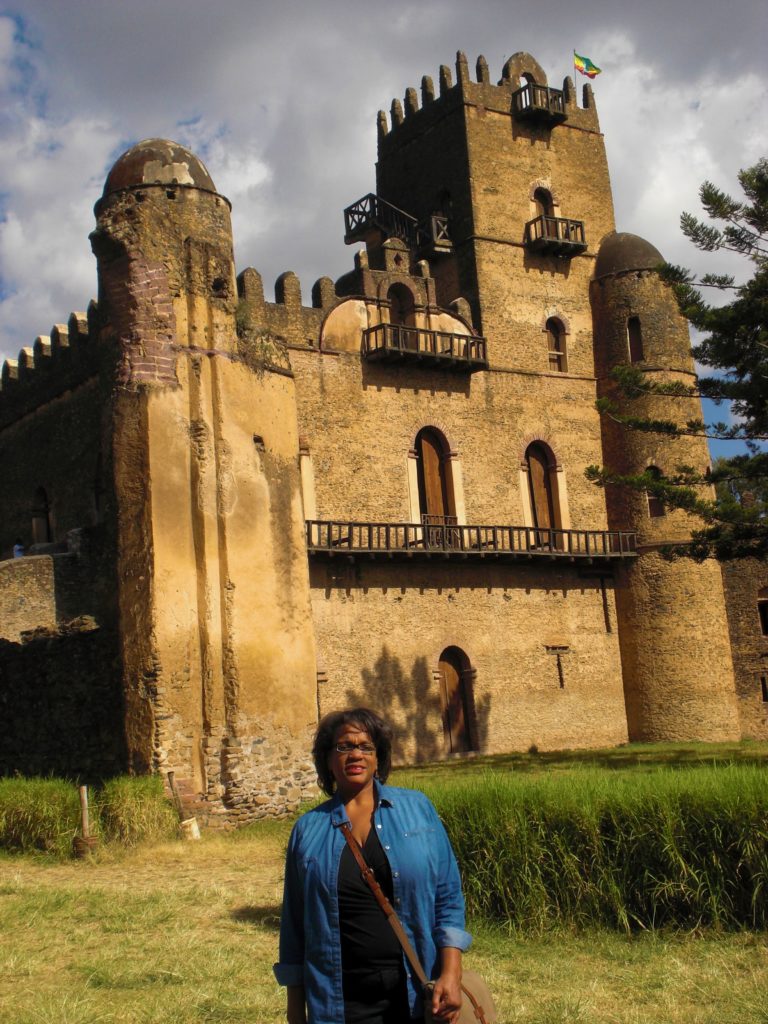 Gonder is considered the the Camelot of Ethiopia. It is where the fortress-city of Fasil Ghebbi was built, and also where Ethiopian emperor Fasilides, his family and eventually his successors lived. Surrounded by a 900-m-long wall, the city had palaces, churches,  monasteries and other public buildings. The buildings date back to the 17th and 18th centuries.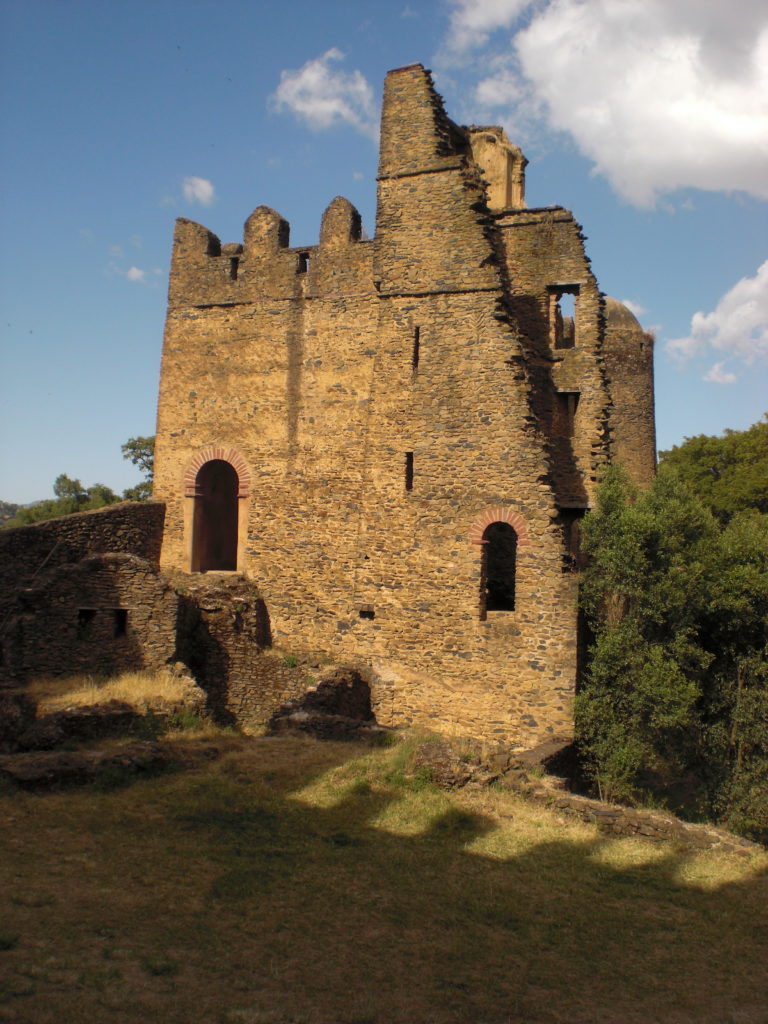 The People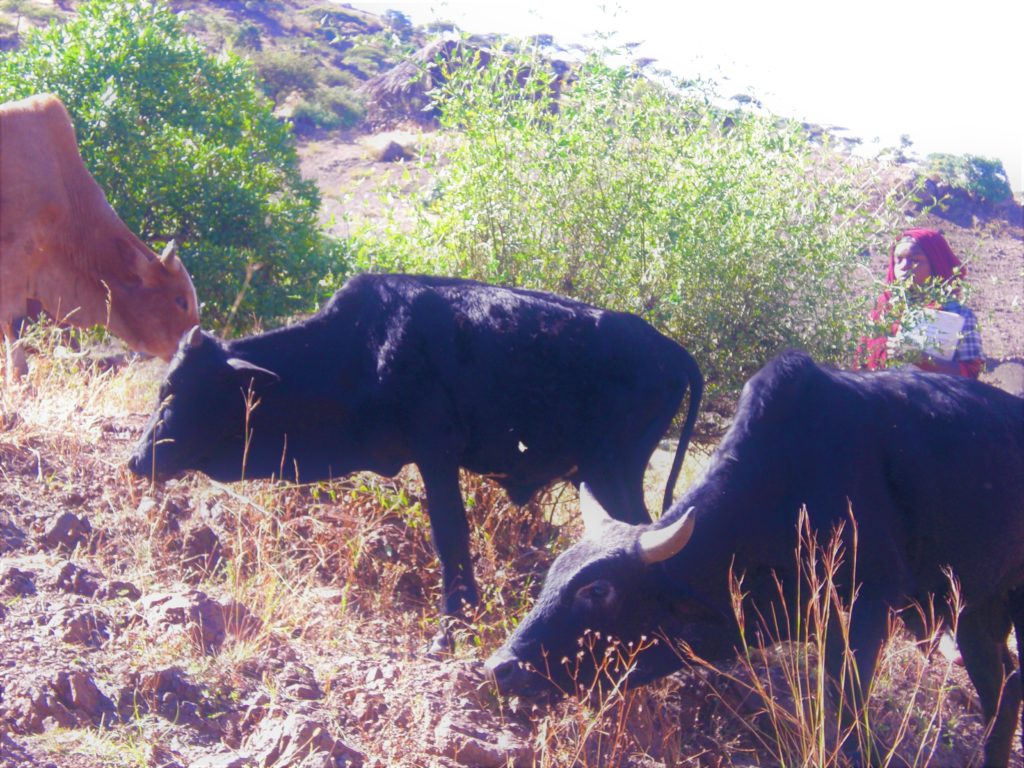 The picture above did not come out as clear as I would have liked but this girl was my hero and once I arrived home, a constant example to my students of what dedication looks like. This young girl had to stay home from school because she had to move the family's animals to a different grazing area. I noticed her in the field where we  crossed to get to a nearby school we were visiting. What got my attention was that she was in the field with a book. I asked our driver to see what she was reading. To my amazement she was doing her schoolwork. This child had to go a long way to move the animals and she still found time to do her school work. After this trip, on the rare occasion when my students didn't do their homework,  I would tell them,  "Unless you had to move the family's cows you do not get a pass on doing homework". I usually got excuses like "I had football practice or (insert any other extra curricular activity) so that's why I didn't do my homework".
The kids in the group photo above was taken during a visit to a school arranged by our driver. When possible, I like to visit schools when I travel. The group of kids with books in their hands were studying the bible. Ethiopia is one of the oldest Christian nations. I didn't know that, what a refreshing surprise for me and Sallie as we are both Christians. Many of my travels have been to Muslim countries. While it has always been fun learning about various religions and cultures, it was nice to learn about Christianity's impact on the region.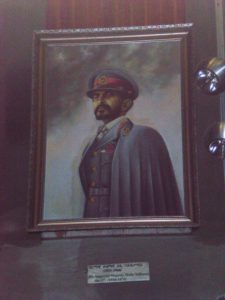 Haile Selassie
This is a portrait of Haile Selassie an Ethiopian king. After his coronation, Rastafarians looked to him as a savior or God incarnate. Many Jamaican Rastafarians began migrating to Ethiopia. Rastafarians regard it as their spiritual home. This bit of history was new to me and very interesting.
The Big Fall
I know you might think I am talking about the waterfall in the picture but you would be wrong. I am talking about the most ungracious fall that landed me on my big butt. While my big bottom saved me from a pain in the ass, I was unable to land well enough to save my ankle. My ankle grew to nearly double it's size. Having a wonderful driver, we walked back to the car at my pace with the help of our driver and a local or two. By the time we arrived at the car I had a bag of ice for the ankle. Sometimes it pays to spend a little extra for a private driver because they are very attentive and usually have connections to get what you need. That ice bag saved the day. The picture of me on the bridge is after the fall. See the big smile? That was before the swelling and before I realized I had to walk back through the woods and a small village, neither accessible by car. At the time it felt like I had broken or at least sprained it pretty bad. It turned out to be a mild sprain that did not require the attention of a doctor. It was the same leg I broke hiking Mt. Rainier in Washington state. It is appears to me, hiking is apparently not for me. The waterfall was beautiful and worth the trek to get there, but wasn't worth a sprained ankle!
In one of the pictures above I look like a foreign correspondents from a news network. I really enjoyed this trip to Ethiopia; it proved to be educational and eye opening.