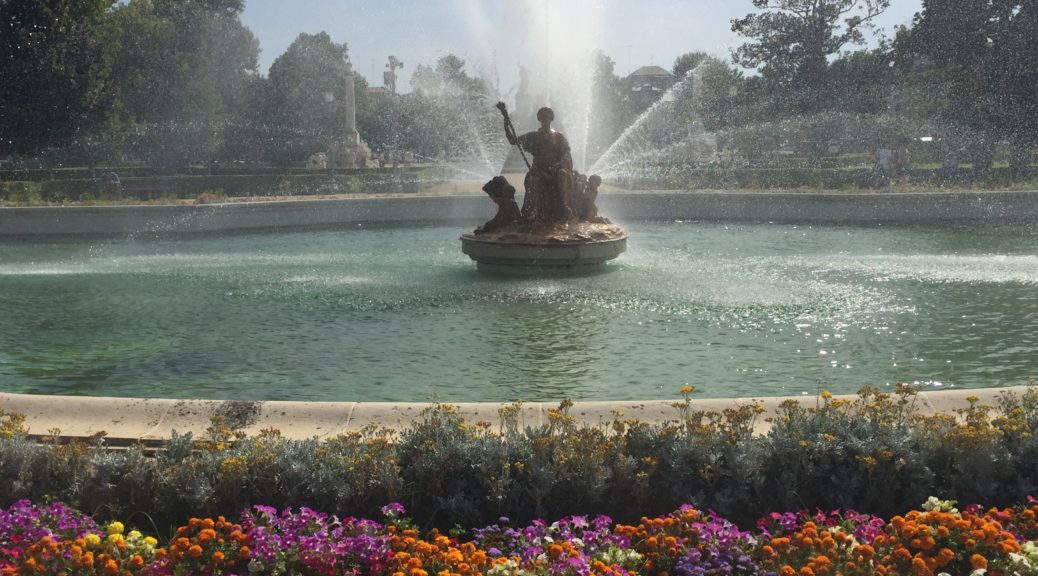 Spain – Madrid is Better the Second Time Around
Spain – Madrid is Better the Second Time Around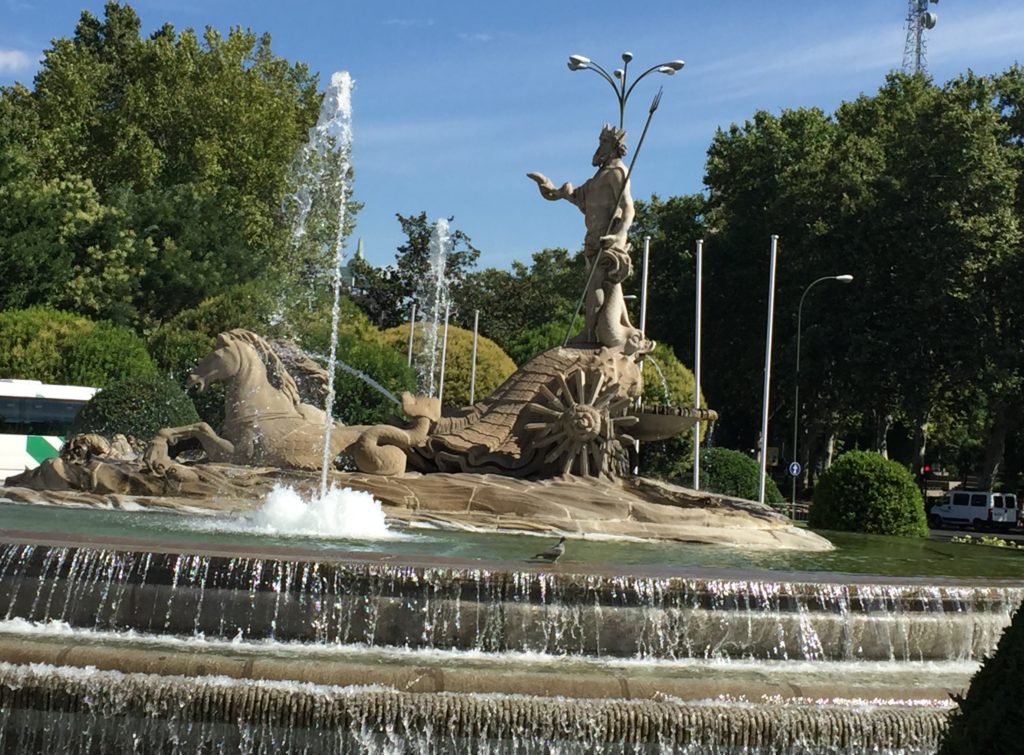 Sixteen years ago I traveled to Madrid and did not like if very much. Actually, I didn't like it at all. On subsequent trips back to Spain, Barcelona was my go-to city. Not sure why but this time around I fell in love with Madrid. Could be maturity. Could be perspective. Could be Madrid actually changed for the better.
I ended up in Madrid recently because it was the pick up point for a volunteer assignment. I gave myself two days ahead of the pick-up to explore Madrid solo. After re-connecting with Madrid I went to a small town a couple hours outside of the city for the volunteer project. I could not wait to get back to Madrid. Boy was I surprised at that.
Architecture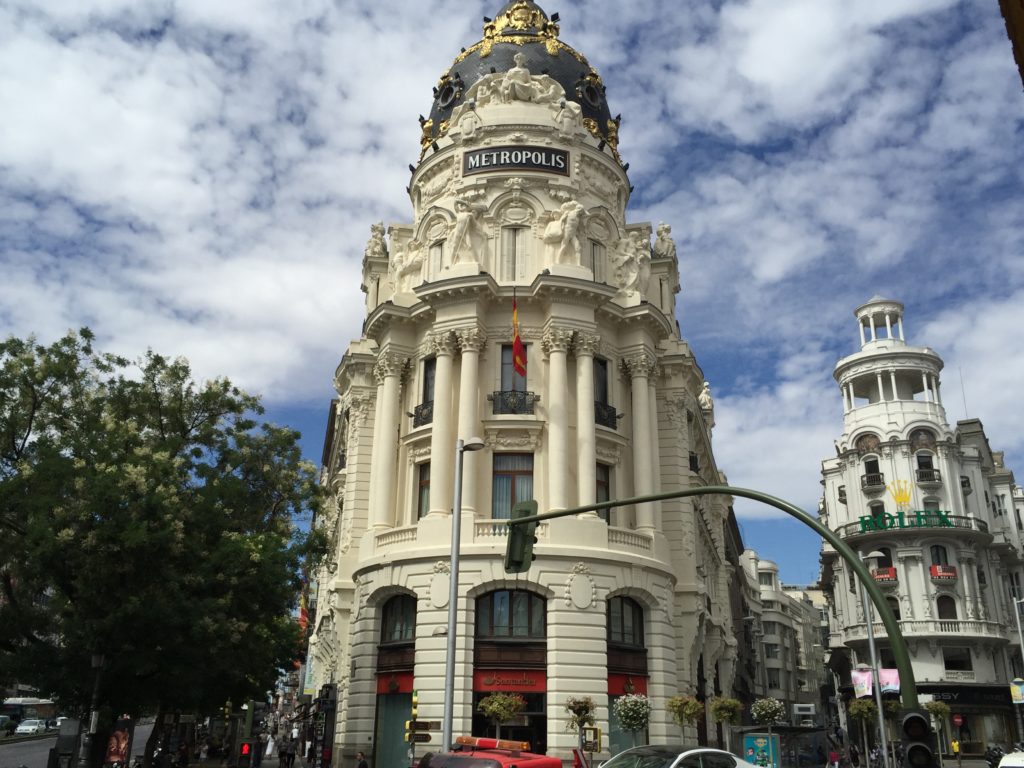 Walking around the city you might think you are in fairy tale. Many buildings look like a castle or a luxurious palace. I spent a lot of time admiring the architecture, amazed that I had missed the beauty of the city years ago. I will attribute my negligence to the fact that years ago I traveled with friends. I didn't have time for lingering and admiring because we were busy buying shoes, boots, handbags and such. There is definitely a different vibe when you travel solo.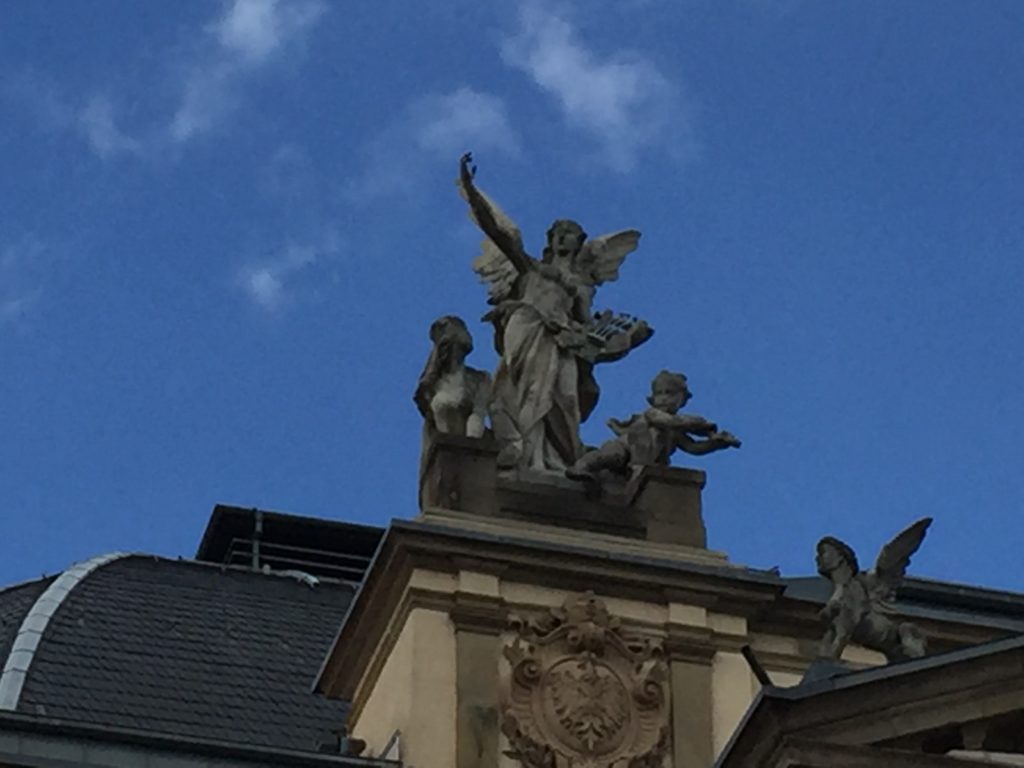 ---
Fountains, Monuments and Parks
Majestic fountains and monuments can be found around every corner.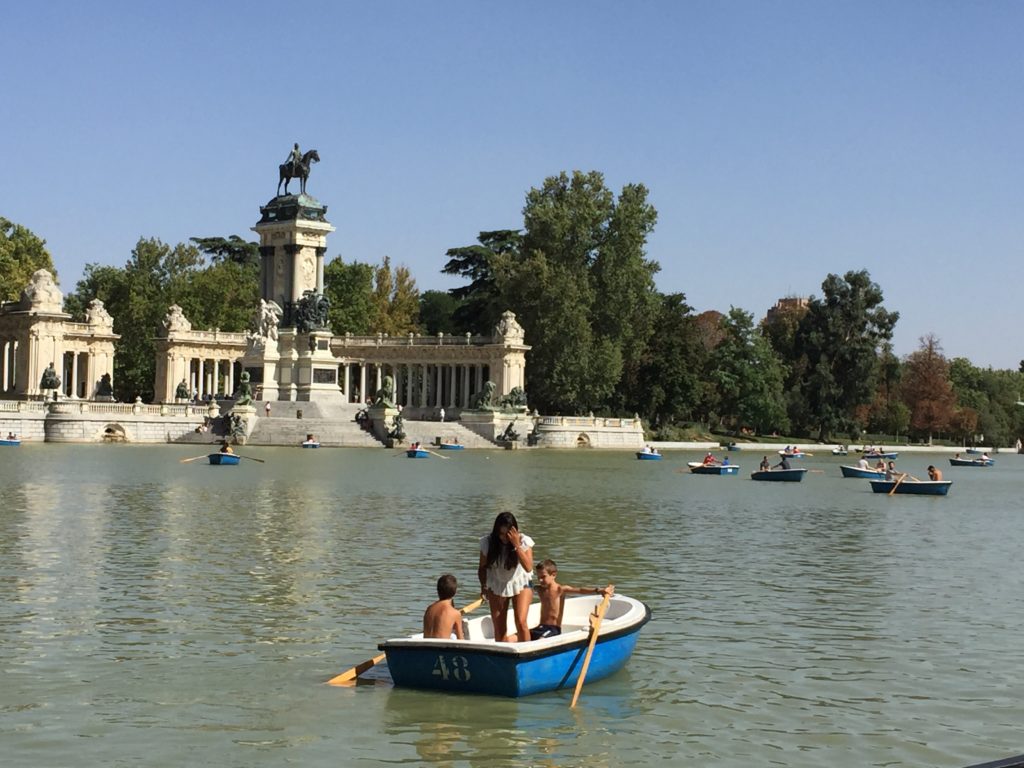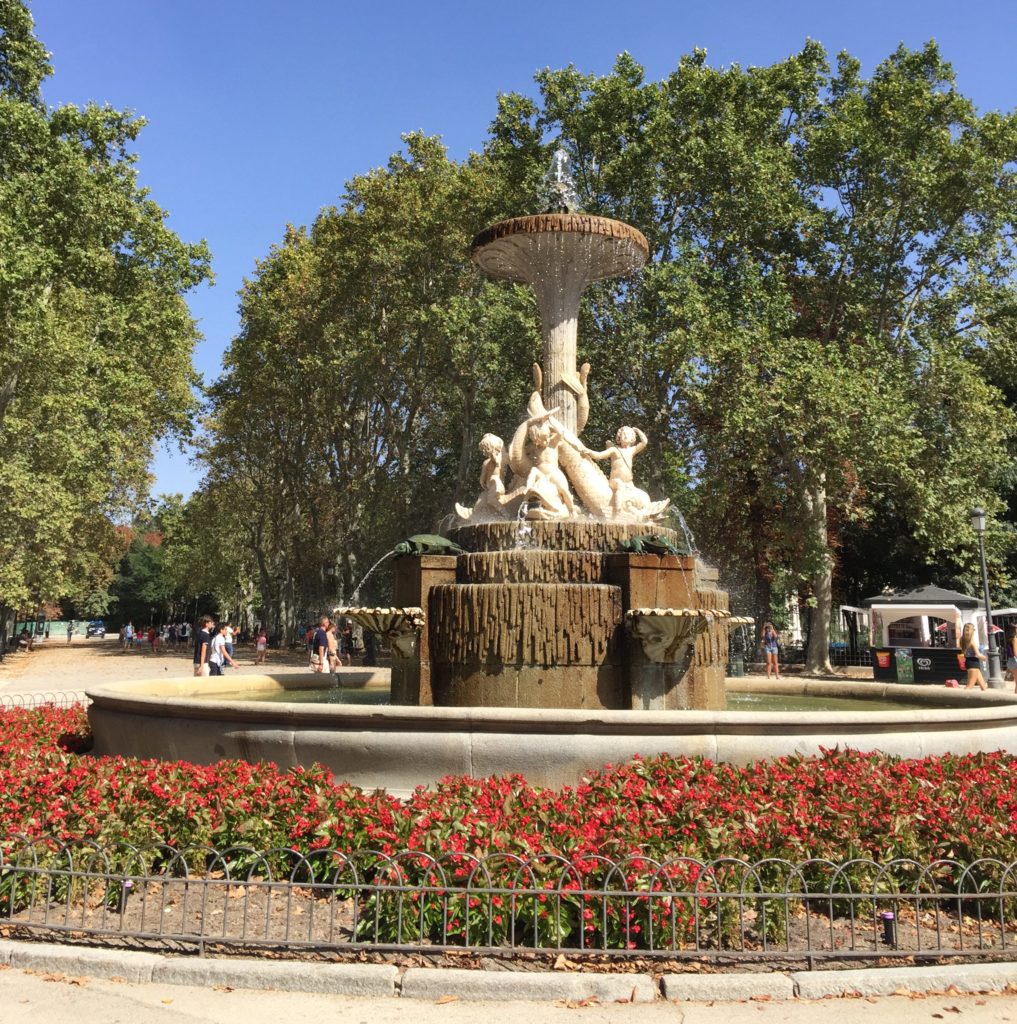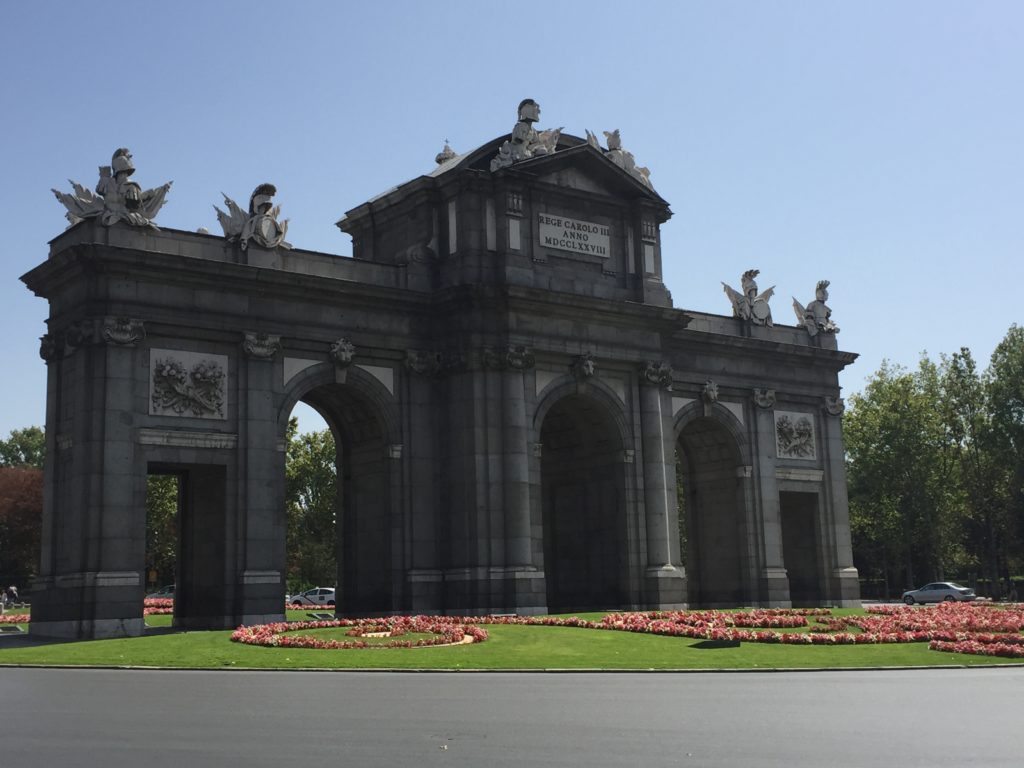 ---
Diverbo a Volunteer Opportunity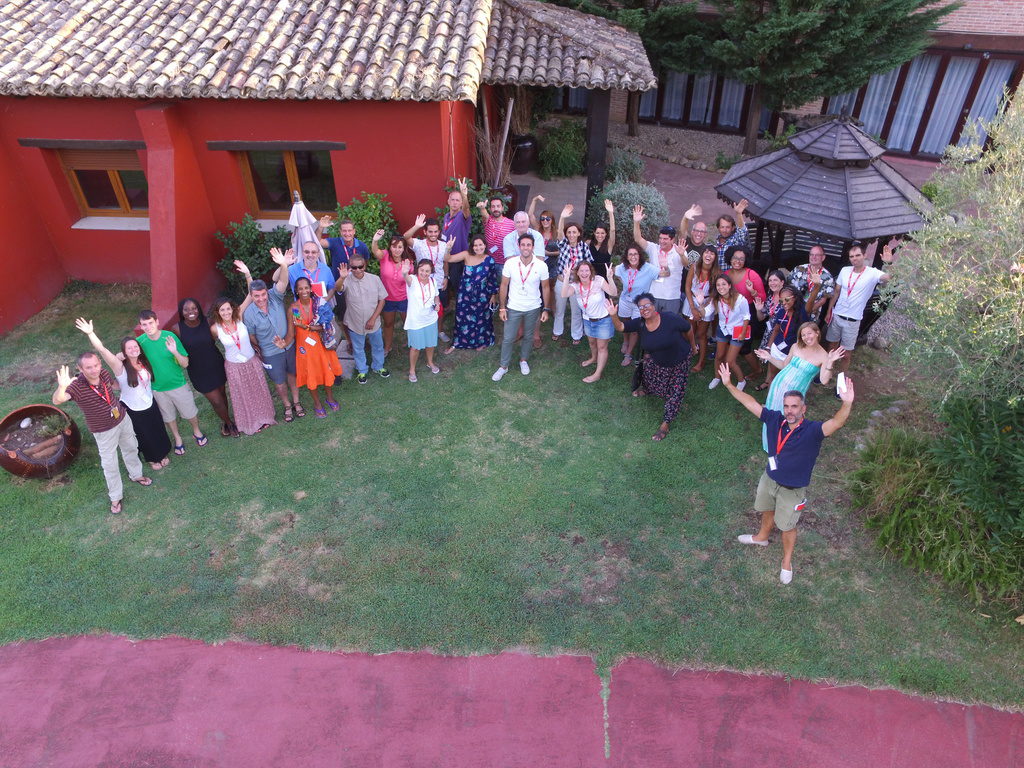 During an internet search on Spain I accidentally discovered Diverbo (a volunteer organization) . It was such a great deal I immediately applied and was accepted into the program. The perks of volunteering for this organization were great. However, I ended up with something more valuable. I made friends and the cultural exchange was amazing. As a matter of fact I will see some of them when I return to Spain in the springtime.
Envisioning an easy volunteer job was a bit off the mark. All I had to do was talk every day right? There were 19 English Speakers paired with 19 Spanish speakers who wanted to improve their English. It was an intense week probably more so for the Spanish speakers because they were not allowed to speak Spanish for an entire week. English was mandatory even during mealtime and on breaks.
During the morning there was one on one conversational English and I was paired at 10, 11 and 12:00 o'clock with a different Spanish speaker for 50 minutes each, with a ten minute break in between sessions. Then small group activities until lunch at 2:00. From 3-5:00 was break time. I always went to my room to sleep during the break. After break was entertainment, more one-on-ones and then dinner at 9:00 p.m. It was a grueling schedule for the Spanish speakers for sure because their brain had to be in translation mode constantly. But it was also difficult for me as well and English is my first language! By ten o'clock, after dinner I was whipped! A lot of the younger volunteers sat around the pool drinking and talking after dinner until the wee hours of the morning.  I ran to my room and flopped on the bed every night after dinner; and you guys know I love to talk. By the end of the week all I wanted was a day or two to myself in Madrid without talking to anyone.
Below are some of the wonderful people I met through this volunteer program.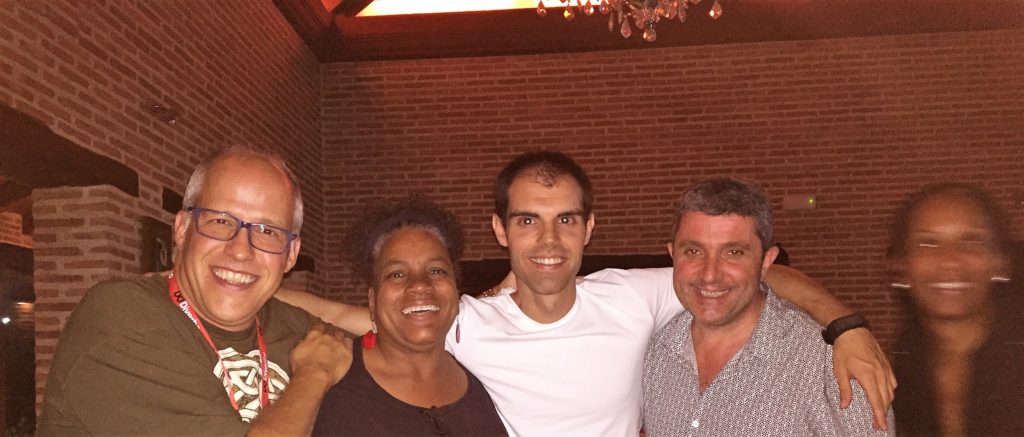 After the volunteer program I went back to Madrid and hung out with some of the friends I met at Diverbo. Great day trips with history lessons as well. Great times.
---
Toastmasters
A trip is not a trip without a visit to a local Toastmasters Club. I even brought along my Diverbo friends, one is a Toastmaster.
Madrid proved to be awesome and it is certainly a place I will visit in the springtime and God willing many more times.
Hope you have enjoyed this post.
Please follow and like us: