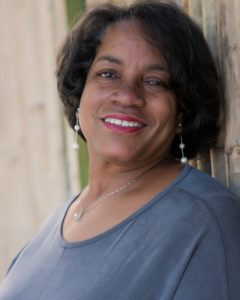 Jasandra is excited to share the joy she has achieved from financial independence. Using advice from her father, and the examples of her mother Jay became financially independent at 56 and is currently on her third year of around the world travel, 25 countries and counting. She is on fire to teach young people the financial lessons she learned so future generations can move from a mindset of consumerism and materialism to a life of responsible money management and eventual financial independence.
Jasandra is an engaging speaker known for her passion and humor. She is on a mission to help others become confident in public speaking. An Advanced Communicator within the Toastmasters organization Jay has presented workshops and keynotes throughout communities in Germany, Italy and Argentina. Her experience and love for public speaking shines throughout her workshops and keynotes. Voted Audience Favorite in the 2015 San Miguel de Allende Storytelling Competition in Mexico, Jay loves entertaining her audiences with compelling stories. But her true joy comes from helping others shed negative notions about building wealth and gaining the confidence to master public speaking.
Jasandra's Engaging Presentations Include:
The Road to Financial Freedom – Words from My Father
In this presentation Jay shares three pieces of advice from her father that have proven to be the most empowering words of financial wisdom. Participants will learn about controlling spending habits, defining long-term financial goals, understanding their personal spending and saving patterns, planning and saving for the things they really want, and living beneath their means as a way of life. Most of all participants will walk away from this workshop with easy to implement strategies that will empower them to create a lifestyle geared towards wealth building that will guide them to the point of financial independence.
Jay's expertise comes from personal experiences that involved many failures and triumphs. It is Jay's mission to help young people understand simple strategies for building wealth. It is so simple yet most people are not doing it. I can teach it because I did it.
Become a Dynamic Speaker: Power Presentation Skills
Aside from highlighting techniques for beginning a speech, using stories to deliver your message and connecting with your audience, this interactive workshop shares the fundamentals of public speaking; delivering a powerful message, connecting with your audience, and getting your point across clearly. In this workshop Jay shares the secret to speaking in public without excessive nervousness or anxiety.
70 Countries! Oh My! Lessons From the Road
This funny and informative talk gives the audience a bird's eye view into life on the road. On a trip intended for one year, Jay is currently on the third year of an incredible solo journey around the world. In this talk she openly shares mishaps like being detained in Vietnam three days for overstaying her visa, being turned away at the border in Panama, and the joy of international volunteering. Through her hilarious stories Jay leaves her audience with the understanding that travel is beneficial to building social and communication skills, broadening horizons, increasing one's ability to deal with uncertainty, boosting confidence, and learning things you can't learn in a classroom or on the internet.
Keynote Speeches
The Heart of a Volunteer  
A heartwarming look at the life of a volunteer. Jay takes the listener on a journey through the heart of a volunteer giving the audience glimpses of a career of  volunteering in Mexico, Ghana, South Africa, and home in the U.S. The audience will leave this presentation with the confidence that they too can make a difference in their community. You will never underestimate the value of what you can give to a person or a community after this speech.
I Wish Someone Had Told Me
Through a series of anecdotes and tales of positive failures Jay helps the audience understand that failure is inevitable but some things can be avoided. This graduation keynote covers the wisdom Jasandra wished someone had shared with her when she was a senior graduating high school.
Testimonials
"After her speech Jasandra was surrounded by people (and I was one of them) who simply wanted to be close to her in order to understand what they had just experienced. Jasandra mesmerized her audience, in her hands we were puppets. Excuse my delight, but that wasn't a speech that was a phenomenon".
Dr. Thomas Rose
Koln, Germany
"I enjoyed Jasandra's presentation very much. Her anecdotes about her dad were funny and informative. The information about financial independence will resonate and make a lasting impression with my students. They were taking notes! The presentation was thoroughly enjoyable".
Nancy A., Teacher
Wiesbaden Germany
"This entire discussion was very helpful because it is different to hear my parents constantly tell me how important it is to save and invest and make smart financial decisions; then to see someone who has talked about and done all of the measures to be financially independent".
Student
Wiesbaden, Germany
"I loved today's session! It gave me a new zest and excitement for my future".
Student
Wiesbaden, Germany
"I really enjoyed the talk because it was educational, personal and funny at the same time".
Student
Wiesbaden, Germany
"You kept my attention throughout. Your enthusiasm alone could have gripped even those with the worst attention problem".
Student
Wiesbaden, Germany
"The presentation was very funny. I liked the way you talked about your father and the lessons he gave you".
Student
Wiesbaden, Germany
Available for:
Keynotes
Speeches
Workshops
Panel Discussions
Book Jasandra Today!
1+504-298-6882
E-mail:  jay@livingoutsidetheboundaries.com
Member Toastmasters International
Toastmasters International, Advanced Communicator (AC) Competent Leader (CL)
Sponsor and Mentor, Naples Toastmasters Club, Naples, Italy
I look forward to speaking with you about your group or organization.