Apps I Can't Live Without
Apps I Can't Live Without

A screenshot of my all time favorite travel apps
I get questions about apps all the time so I thought I would share the apps I use as I travel the world. The list is short but I find these apps to be all I need to plan and enjoy the adventure.

Expedia  
First and foremost Expedia is my all-around favorite
go-to app. I like it because it's a one stop shopping for all things travel. I can get a plane ticket, hotel and private car pick-up at the airport, and a local  travel guide delivered to my inbox all within a few clicks. As a gold plus member I get double points when I use the app to book. The points really help when I'm having my five star moments. I like that the support line is easily accessible and helpful. As a gold plus member I get free hotel stays, discounts, automatic upgrades in VIP designated hotels and a dedicated phone line  just for gold-plus members. The reward program is great. I also fine that Expedia prices are often cheaper when I compare airlines.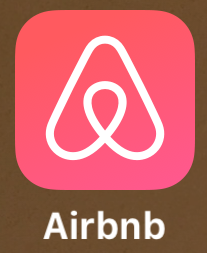 Airbnb
is one of my favorite apps as well. When I'm not in the mood for a hotel or I am feeling the need to have a kitchen, not that I'm going to cook, I like having a microwave to warm my leftovers. I also like living like the locals. Airbnb is the app I go to.

 HomeAway
works along the same lines as Airbnb. It's pretty much the same concept and I use it sometimes not often.
 HostelWorld
is great when I've gone over my budget for the month (doesn't happen too often) and have to make up for it I go directly to the Hostelworld app. I'll stay at a hostel until it balances out. Don't underestimate hostels. I have stayed at fabulous hostels and met some great people. I'll be doing a post on the advantages of hotels, Airbnb and hostels soon. You will be surprised what you find in hostels these days.
Hotel Tonight is another favorite of mine. I like it for its simplicity of use. You don't even have to put in the date because you are only searching for tonight. When I travel I am usually playing it by ear. I don't always have a plan and sometimes end up in a new city without a hotel for the night. When that happens, Hotel Tonight is my go-to app.
Booking.com
,
Trivago, Agoda
are my fall back apps when Expedia has lost its mind and have over the top expensive rates. It mostly happens when there is a huge convention or exhibition in town. But that's normal for most hotels it's just the law of supply and demand. When this happens Trivago is my go-to app. What I like about Trivago is that it has the mom-and-pop hotels, local hotels that the big websites don't mention. They are usually cheaper. I like the idea of supporting local small businesses. The properties are quite clean, rather quaint and the owners are very friendly. I do use other apps but tend to stick with Expedia because of the points and perks.
 Air Travel
For air travel I choose 
Expedia
for the same reasons listed above.
Skyscanner
is my all time favorite app next to Expedia. What I love about Skyscanner is its price comparison with other airlines but mostly because you can also search by month and find the cheapest day of the month to travel. Woohoo for me! With my flexible schedule I can choose the cheapest date to fly and make my plans around that date. Last month I flew from Germany to New York for $296.00! Then hopped on a cheap Southwest flight to get home. The trip was seamless and without delay.
 Air Asia
is one of my favorite and my least favorite airlines in Asia. You get a really good deal but if you are not flying with carry-on only you are pretty much screwed. They charge for everything. You have to pay for checked baggage, you have to pay for food and drinks and of course they weigh your bags. Yep, you guessed right, you pay for overweight baggage as well. I think one day they will charge me for the air I breathe on the plane. But you can get to Australia for about $150.00 or Vietnam for $29.00. You just can't beat that.
 Country Specific Apps That I Love
Europe – Go Euro
is my favorite app when I am in Europe because I can input departure/destination info and get comparison costs of the bus, train and plane. I love it. I am not a fan of air travel and if I can get a bus or train that is cheaper I go for it. Took a wonderful bus ride from London to Belgium recently. Although the bus had to go through the chunnel I enjoyed the ride and the beautiful scenery. The cost was $15.00 for the bus. The train was $209.00 and a flight would have been $129.00. I saved a lot of money. The bus dropped me at the train station and I got on the train and went to my friend's house in Belgium without having to change trains. You can't get more convenient than that!
Germany – Deutsche Bahn
is the app for the German trains which I take quite often. The app is easy to use and so much better than the website. I consider it an invaluable tool since I always seem to end up in Germany. I was there four times last year! It is a second home to me for sure.
South Africa – MyCity
is the number one app I use when in Cape Town. It is the guide for the local city bus system. I think Cape Town has the most efficient bus system I have ever used. I use it to get everywhere; from the waterfront, downtown, my neighborhood to surrounding towns. You just can't go wrong, it is fabulous. It is still on my phone because I will be heading back in their springtime.
 Germany – Meine ESWE
is the app I use in Germany for the local bus system. I keep it on my phone because I am in Germany quite often.
 Thailand – Grab Taxi
 is just like Uber but it's actually a taxi cab. The last time I was in Chiang Mai I discovered they also have Grab Car which is just like Uber. I access them through google maps and get a comparison and then I choose whichever is cheapest.
 Thailand – Food Panda
 has healthy inexpensive food
delivered right to my door! All I can say is, if loving Food Panda is wrong I don't wanna be right.
XE Currency Converter 
 is my all time favorite currency converter app. Because I travel between so many countries I like this app best. With one click you can get a conversion with results from several countries at one time which is my favorite unnecessary feature.
 
Smart Traveler 
is the state department's app that is invaluable. I don't cross a border without referring to this app. It's much easier than going to the State Department's website which is like walking through a maze to find the information you want.  You can find state department warnings, entry and exit visa information, health, travel and transportation information, and you can enroll in the smart traveler enrollment program. Anyone who crosses borders should have the Smart Traveler app.

Uber – I was very apprehensive about using Uber when I first got to Thailand now I cannot imagine my life or my phone without that Uber app. I use it everywhere I go and in any country that has the service. I wish Germany had it because their taxi prices are ridiculous. Thanks goodness for a great public bus.
 Websites
I draw the line at sleeping in airports but this site is just what it says but so much more. This site tells you if there is a hotel or sleeping rooms within the airport. If I have a layover of more than five or six hours I go to this site. It tells me the best places to eat, whether layover sightseeing is available, which terminal has the most comfortable seats or best food choices, whether there is free WiFi, whether there are showers available, luggage storage, mobile charging stations, and the cost of an airline's lounge for a day or a few hours. This is just a few of the valuable pieces of information this site offers. I love it!
Hope this information is useful to you. Feel free to share it. Let me know what apps you use when you travel. If they are good I will add them to the list under recommended apps.
Please follow and like us: