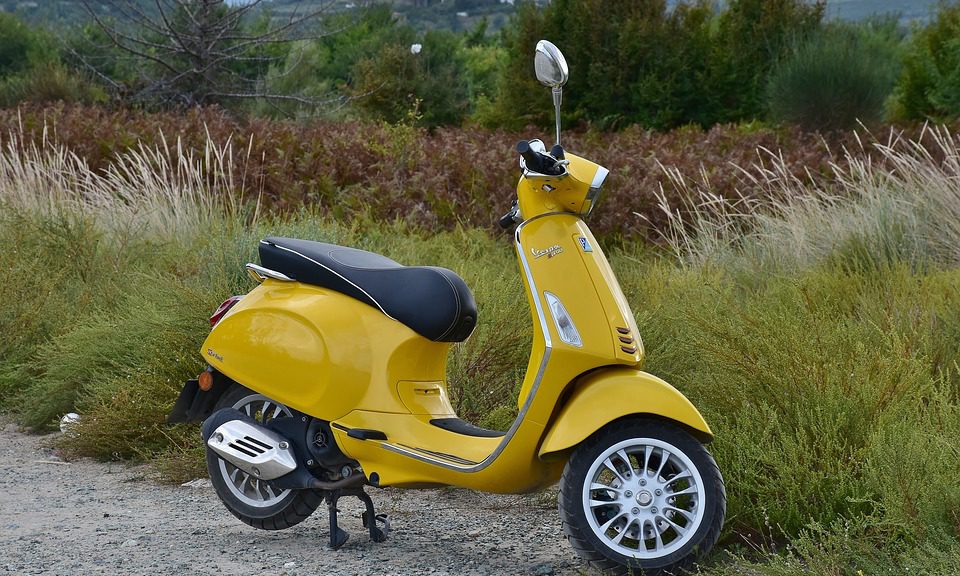 Why I've Chosen to Abandon Cars
Why I've Chosen to Abandon Cars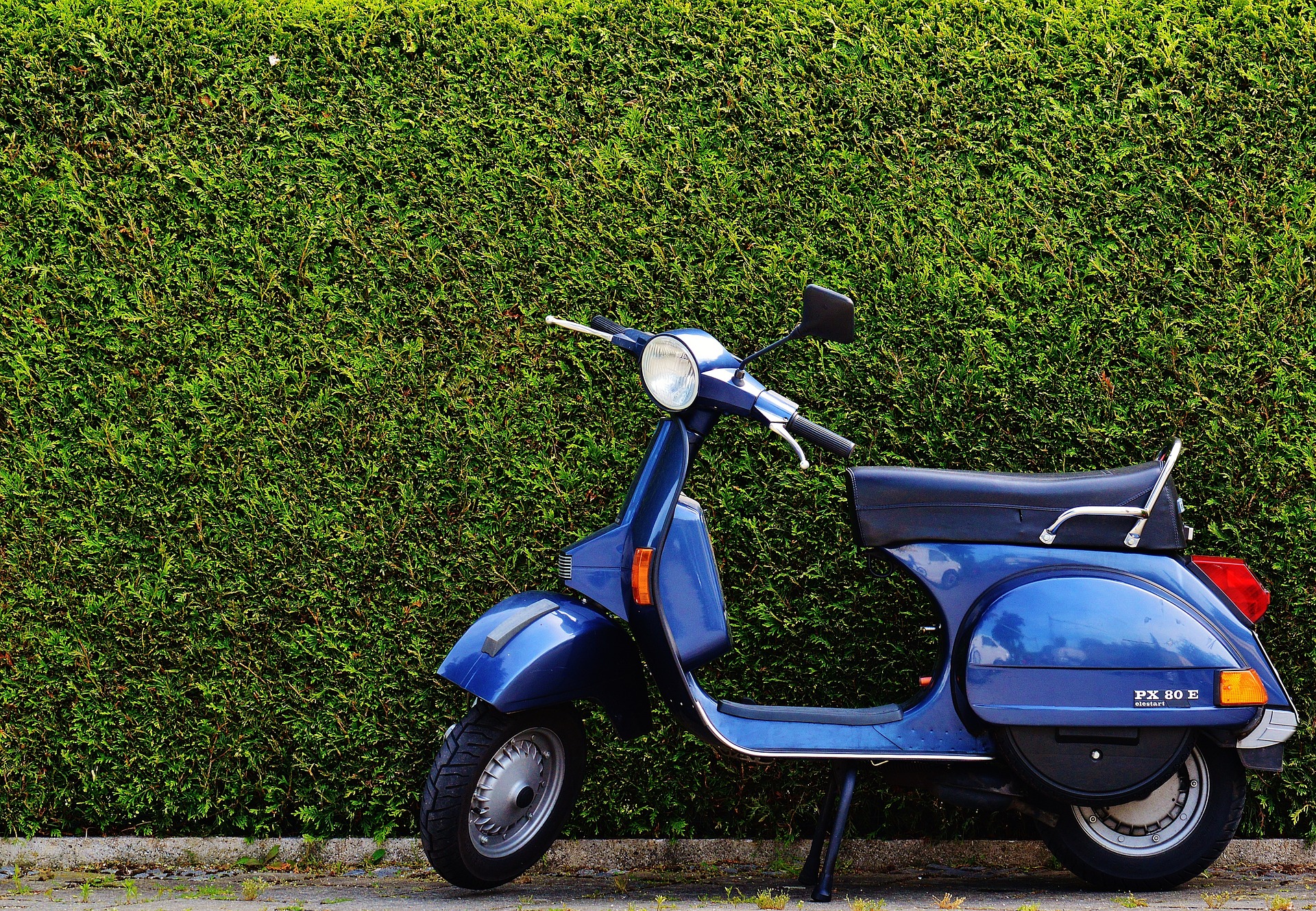 Not owning a car seems rather radical doesn't it?  Maybe I am still suffering from the trauma caused by my last experience with a mechanic. Maybe it's because I  haven't needed a car in two and a half years! Could it be the problems attached to owning a car are too numerous and costly? Or is it that cute shiny  baby blue Vespa I keep eyeing in a showroom as I walk by every day. It could be that I have done the math and owning a car is down right expensive and I don't want to spend that kind of money.  Well, it's a combination of all those things.
Walking in Thailand was when the reality hit that I had not used or needed a car in two and a half years. This is not counting brief stopovers at my sister's home in Texas to visit family, change out luggage and clothes and eat a bowl or two of gumbo. It is hard to exist in Texas without a car. I realize that the self-sustaining minimalist lifestyle I am trying to create for myself will not work in many places in the United States. I haven't decided on where I want to live, but I do know how I want to live. The how will dictate the where. What I know for sure, I do not want to own a car.
Contrary to popular belief, living a minimalist life does not include sacrifice or compromise. As a matter of fact, when I budgeted for retirement the plan included the cost of replacing my old BMW with a new one. The past two and a half years of travel have opened a whole new level of possibility as far as transportation goes. Keep on reading!
The Magic of Public Transportation
If I had to choose the main reason I don't want a car it would have to be the fact that I have survived two years and six months without one and I get to destinations near and far every day, hassle free and rather inexpensively I might add. What I have come to discover is that I love dependable public transportation.  I have become best friends with Uber, Grab Taxi, and public transportation. As I write this blog post I am in Chiang Mai. I live out side the city about 10 minutes by car. Most days after breakfast I call Uber and head downstairs. Awaiting my arrival is  an air conditioned car and a friendly driver. I do my thing in the city and call Uber or Grab to take me home. I get all of this for the grand total of…….wait for it……..$3.00, some days $4.00 depending on the time of day. Because of recent holiday promos I have taken rides that have been free to maximum $1.20. In South Africa my apartment was 2 blocks from the bus stop. The public buses were always on time. I can honestly say I have never seen a bus system as organized, punctual and clean as the system in Cape Town. While in this fabulous city I mostly used the bus, and Uber during bouts of inclement weather. Recently in Taiwan, I found the metro system clean, reasonably priced and easy to use. When in Mexico I walk just about everywhere. In case my knees grow weary or I have groceries to carry, taxis are super cheap.
Having lived in Europe so long I grew accustomed to using public transportation. In Italy I needed a car to get to work . Every Friday I would park my car in a garage down the street and wouldn't see it again until Monday morning. In Germany when it snowed I caught a combination of bus and taxi to work. Weekends in Germany I parked my car and used the local bus because the nearest stop was only 2.5 blocks from my home.  The bus took me into the heart of the city within 10 minutes. No worries about traffic jams, gas, or parking.
Convenience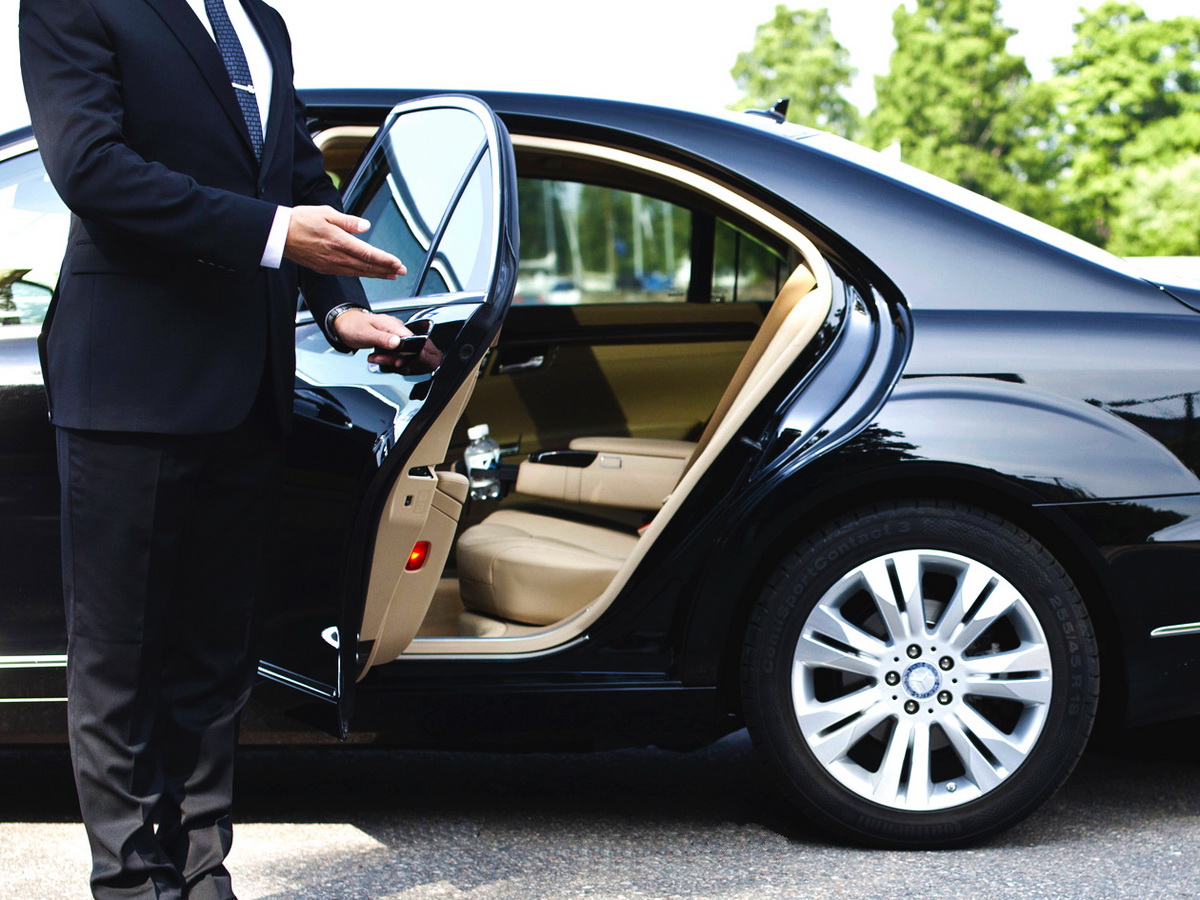 You might say that my relationship with Uber is unrealistic and can't be compared to Uber in the United States. Surely I would not find rides for $1.50 in the states. Somehow I knew you would say that. It's not really about the cost of Uber although I will prove that the math works. For me it's about convenience. When my Uber driver pulls up I feel like I have my own personal chauffeur (never in a suit or fancy car like above) but always, always with a smile. When stuck in traffic I don't have to worry, I'm in the back seat playing words-with-friends. When it's time to gas up I don't have to get out and pump gas, my friendly Uber driver does that. If I don't know where I am going, it's not my problem, it's the Uber driver's responsibility to get me to my destination. Too many grocery bags, don't worry, my friendly Uber driver will help me. I love the convenience.
Economics of Car Ownership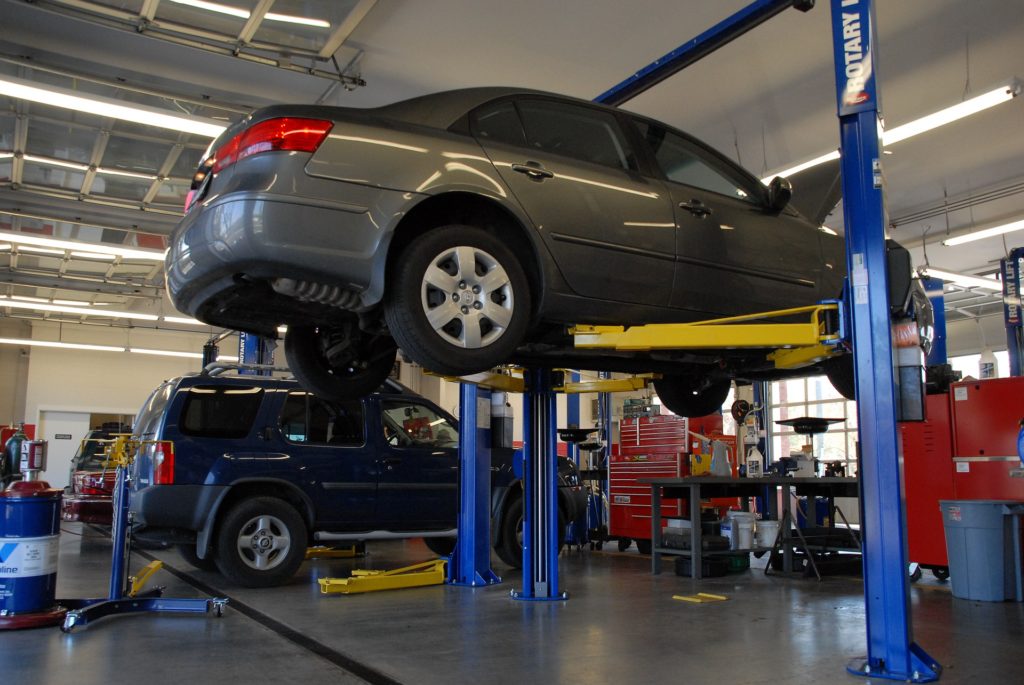 Most of us have experienced those anxiety inducing moments right before the mechanic comes out to tell you the inevitable bad news. In the past two and a half years I haven't had to: buy new tires, exchange summer tires for winter tires, put snow chains on my tires, get a car washed, buy a bulb for a broken headlight or brake light,  put gas in my car, pay for gas, pay for an oil change, pay a deductible for an accident, talk to a mechanic, pay a mechanic, change a flat tire, pay for AAA service, get a car towed, repair or replace a cracked windshield, fix radiator leaks, replace windshield wipers, or replace a broken rear view mirror. Then there are pesky little things that break like speedometers,  random flat tires, air valve on tires, axles, muffler, trunk lock, and broken door locks. Then there's the major damage that sucks the money out of your pockets like faulty coolant system, ignition system repair, electrical system problems, fuel system, exhaust system, steering wheel issues, I could certainly go on.  Finally, the hours of your life waiting for repairs to be fixed are hours you will never get back. I forgot to add the cost of the rental you will need while your car is being repaired. It is freaking insane!!!!! 
My Carbon Footprint (yes I worry about things like this)
I was shocked when I discovered these pictures of China. I knew the situation was severe but I didn't realize how severe. People are dying from the air pollution. Public transportation equals one less car on the road! I feel my carbon footprint shrinking already.  You're welcomed ozone layer!  You're welcomed world! If you google air pollution in China you will never want to drive a car again. Yeah I am being a bit dramatic because coal burning factories and power plants are listed as the main causes of air pollution in China, but cars are third in line.  Using public transportation equals tiny footprint. I may not reduce my carbon footprint using Uber  but I am contributing to the economic growth in communities one Uber driver at a time.
My Beautiful Vespa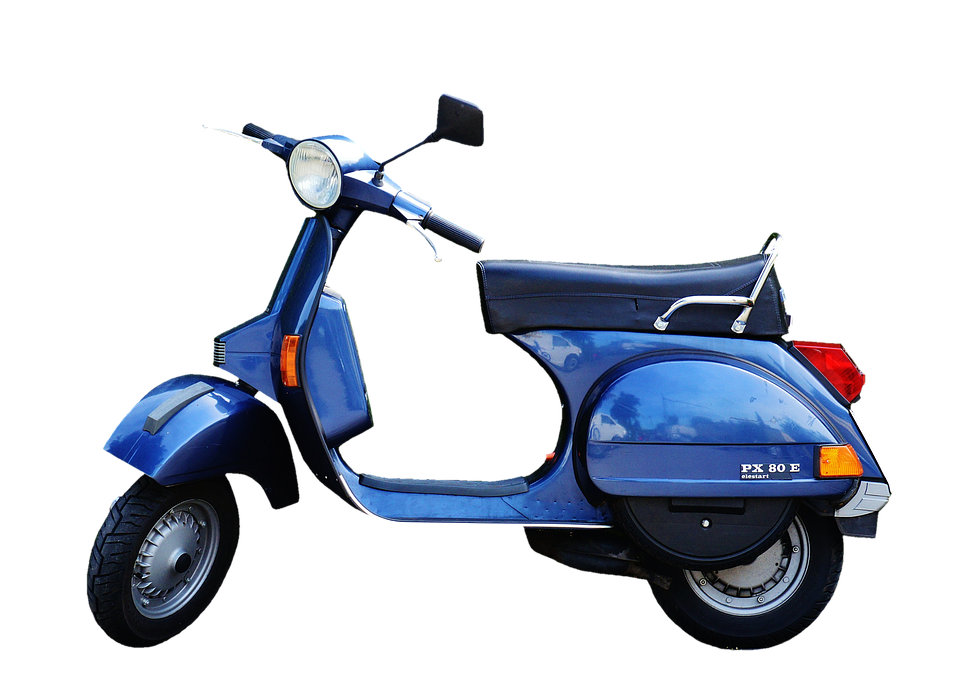 I don't like motorcycles but I would buy a Vespa in a heartbeat. As a matter of fact I plan to get one when I settle down. In many countries around the world scooters are the major form of transportation. Taking the bus most of the time and using my powder blue Vespa for a quick run to the store down the road, now that's the life I want to live. I just read that in 2018 the new electric Vespa will be unveiled! Surely my carbon footprint will be barely visible with my electric Vespa!!!
The Economics of it All
If I took Uber everyday at ten dollars a day for ten years the total would be $36,500.00. But let's be realistic, I am getting older and my favorite thing  to do is sit at home reading a good book while sipping a delicious cup of coffee or tea, so I doubt seriously that I would be in Uber 365 days of the year. So let's cut that total in half. Uber for ten years would cost me $18,250.00 for  door to door service. That number is inflated because I plan to settle in a place with good public transportation.  I would probably Uber once or twice a week. There will be moments when I will want to take a long drive or a road trip. In those rare moments I could rent a car or keeping my carbon footprint in mind, I could catch a train.
Here is what a new car would cost. I used national averages for the cost of the car.
NEW CAR  cost for

4 years     

                                                 Notes
Price
$33,560.00
Interest on a 4 year loan at 3.2%
$2,096.00
3.2% is based on credit score of 850-740 rates will be higher the lower your score
Sales tax (at 7% for Louisiana)
$2,349.20
your state might be lower/higher
Optional Service contract
$1,200.00
yeah you're gonna get that
Car insurance 4 years
$4,800.00
first four years at $1200.00 (decreases)
oil changes
$368.00
8 x 46.00 = total for 4 years
new tires
$400.00
gotta have them
Gas
$960.00
low estimate for a year
TOTAL
$44,965.20
 I am sure there are quite a few items unaccounted for in this total. It's been a while since I purchased a car.
Additional Yearly Costs for the life of a car
oil changes
scheduled maintenance
gas
car insurance

unexpected repairs

1 million dollars   🙂

 

brakes/brake pads
windshield wiper fluid
radiator fluid
other unknown problems
I have lived for nearly three years without a car and have discovered I really like public transportation. That is the major factor in my decision not to purchase a car. Before you start to picture me in overalls, tilling the land, composting , feeding the chickens, living in a grass hut and riding my horse to the general store I want to assure you that is not my vision. For years I have lived a minimalist lifestyle, long before minimalism was the buzz word of the day. I want to live in a way that does not harm the earth, with good organic soil in a garden where I will till the land to grow organic fruits and vegetables.  I will feed the chickens because I want fresh eggs every day. The house I have designed to have built will be environmentally friendly and will allow me to live as off the grid as possible. Now, if I can find a good piece of land on a lake, near a bus stop close to town I will be happy!!!
What does your carbon footprint look like?