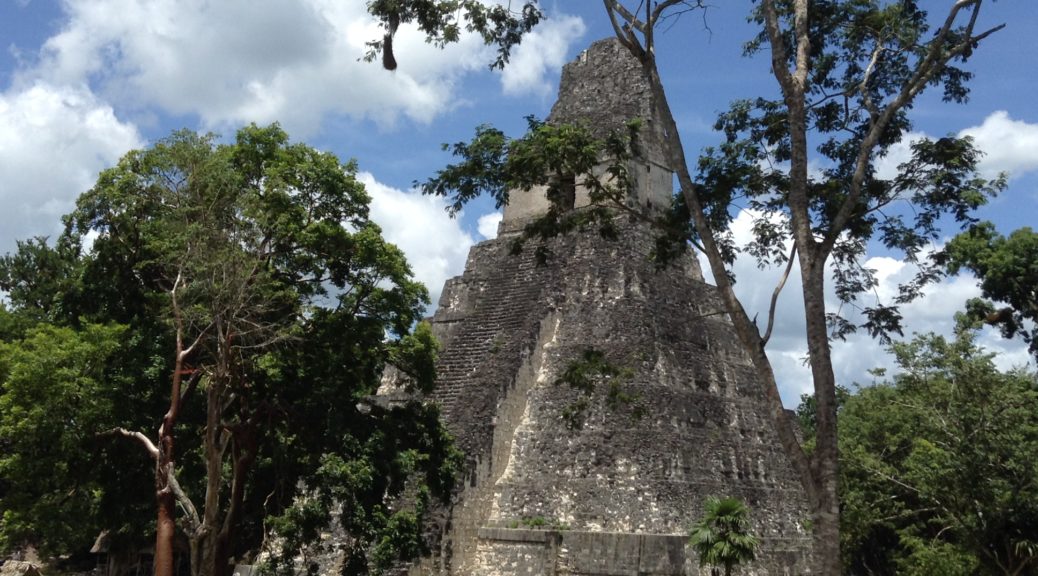 LIVING OUTSIDE THE BOUNDARIES – GUATEMALA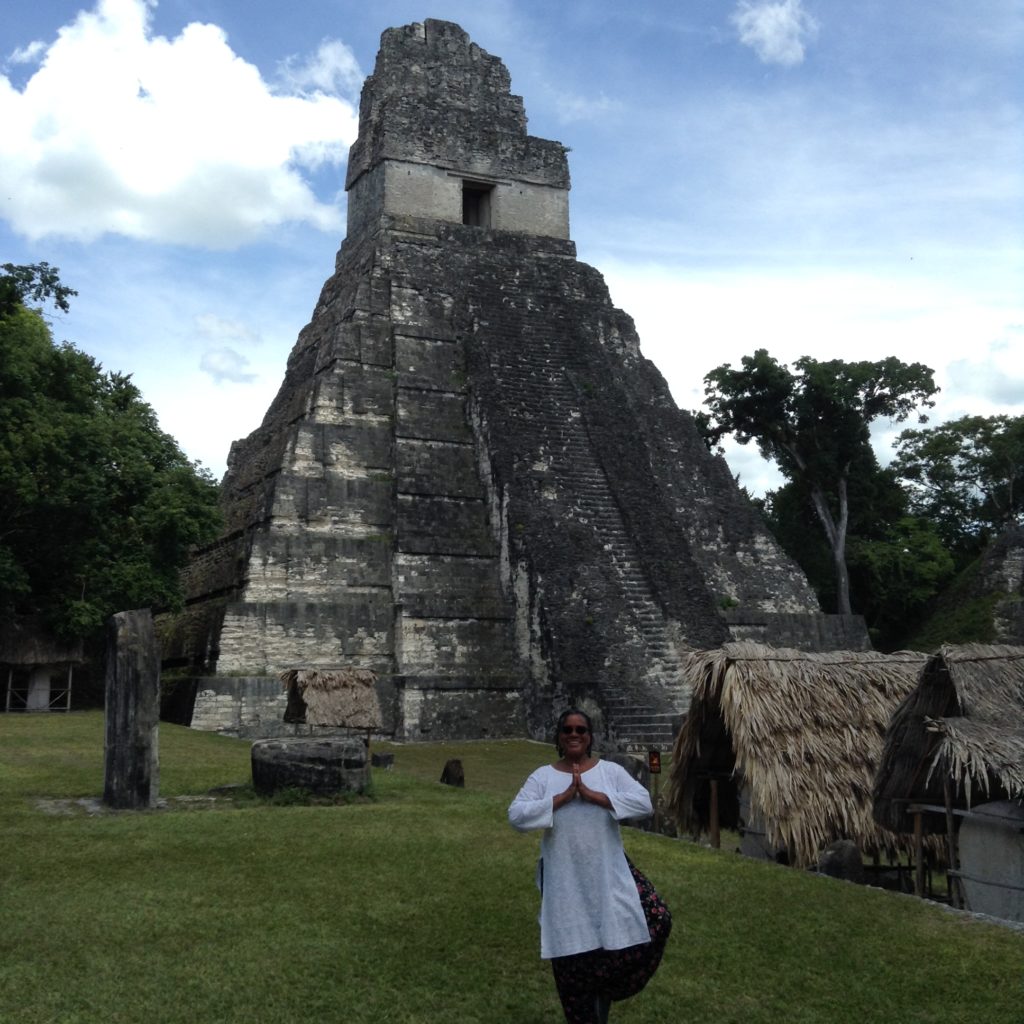 Across the border from San Ignacio, Belize is Tikal, nestled in the Tikal National Park.  It is one of the largest archaeological sites in the region and a UNESCO World Heritage site. From the border of Belize Tikal is only a short drive. I chose to take a tour (you know I hate tours). Six in a big van wasn't too bad. Having a very knowledgeable guide also made the tour bearable. I enjoyed the day trip with east border crossing.
Tikal was a major Mayan city. The remaining structures today are only a fraction of the original buildings. More buildings of the original city are awaiting excavation. Lack of government funding has slowed the process. In its prime the population of the Mayan spread out over 47 square miles. Tikal was a very important and influential state which began to decline around 900 A.D. and was eventually abandoned. Famine, warfare, disease. climate change and many other factors are attributed to the decline. Historians often disagree on the major cause of decline.
Today Tikal is one of the most visited archaeological sites in the Americas. I had the pleasure of visiting pyramids, temples and palaces. If you visit I strongly recommend getting a guide. The guide I had was knowledgeable and gave deeper insights that could not be gleaned by only walking through the site. Guides explain the history, know the most important buildings to explore and most important, they know shortcuts through the rain-forest.
The rain-forest which surround the ruins is beautiful and I had the chance to see unique birds and the occasional howler monkey.
The Temples of Tikal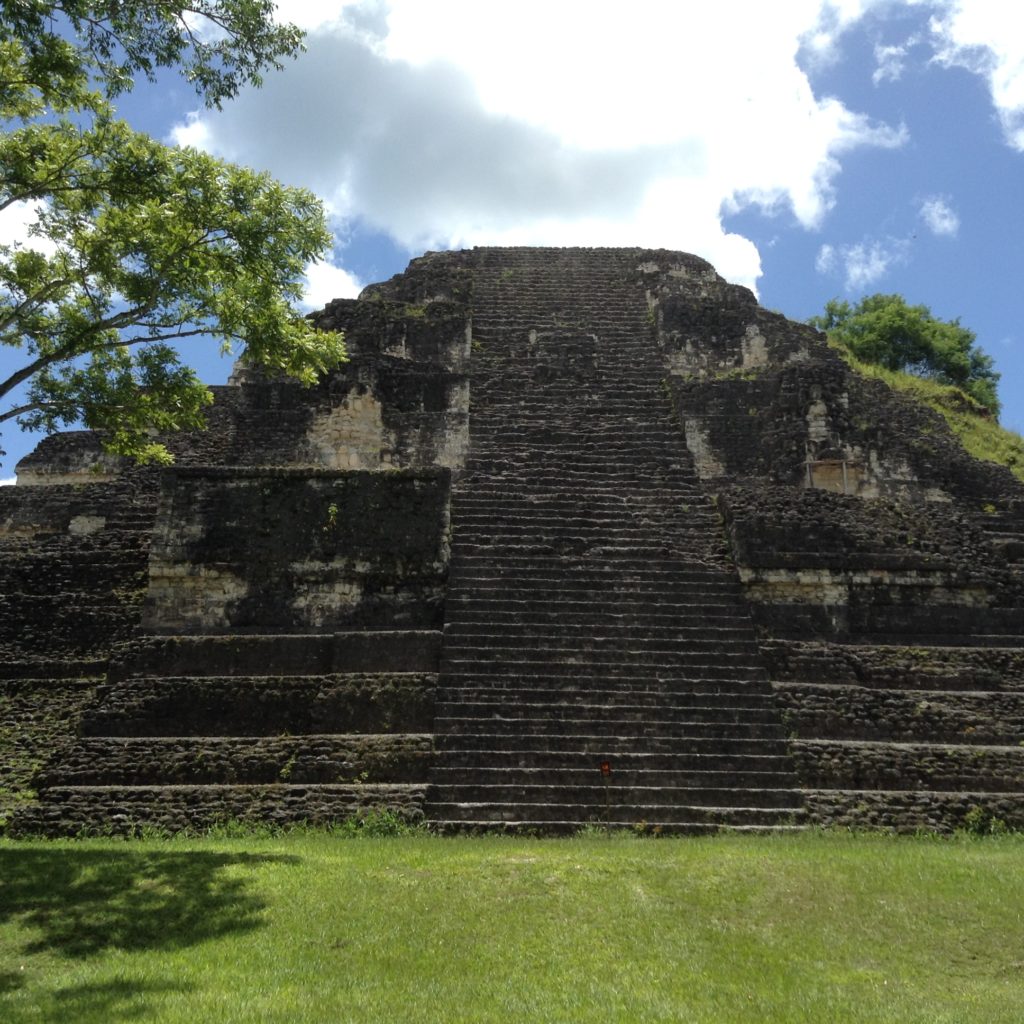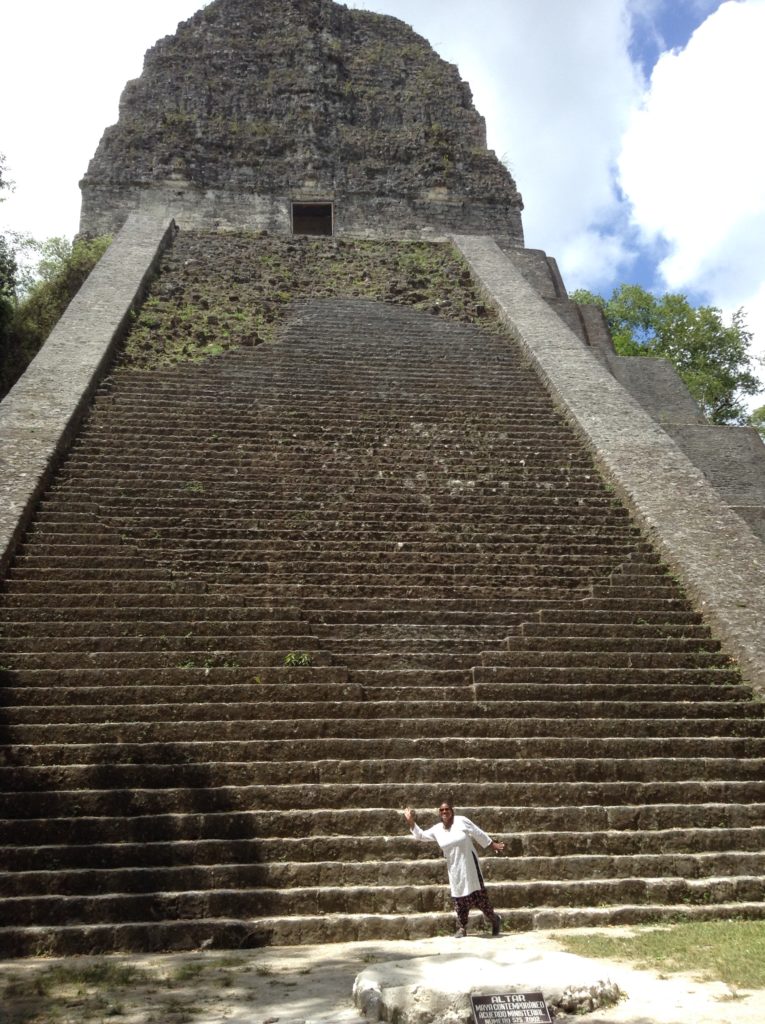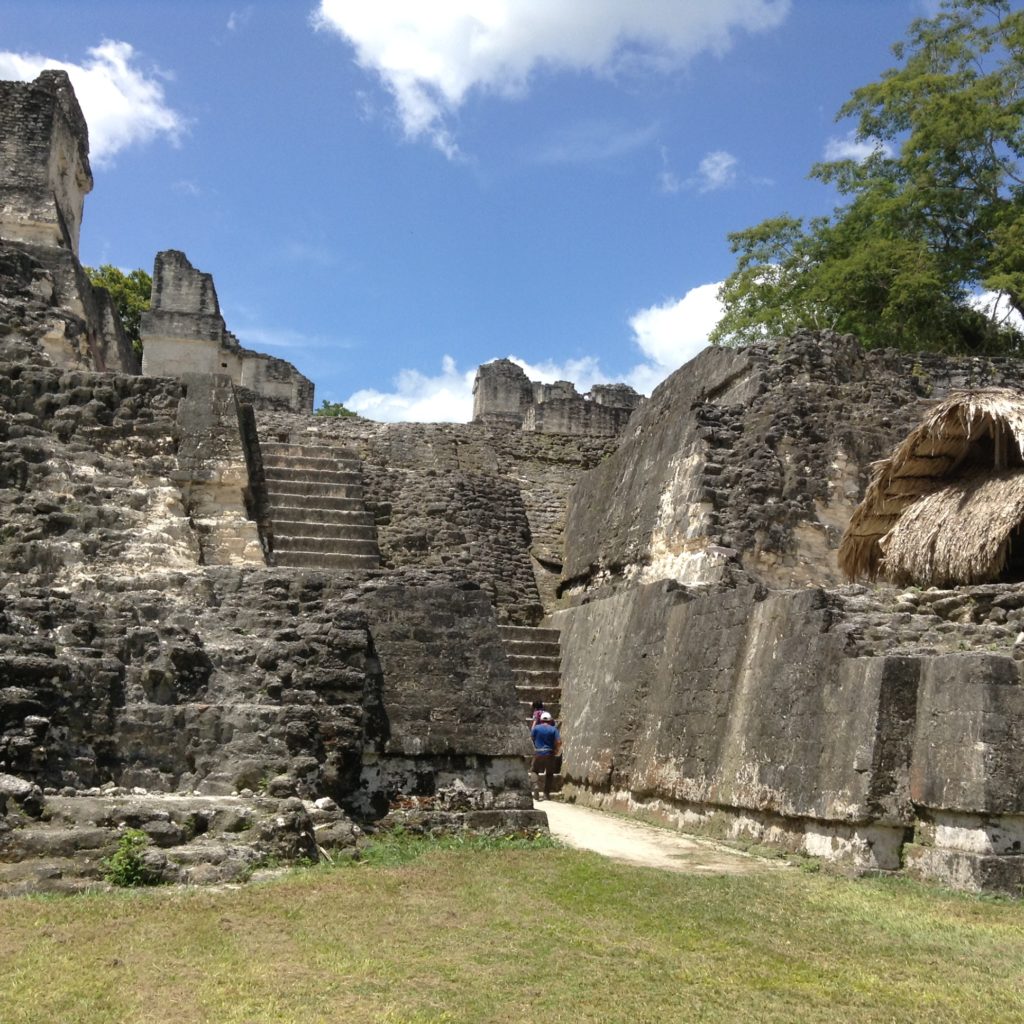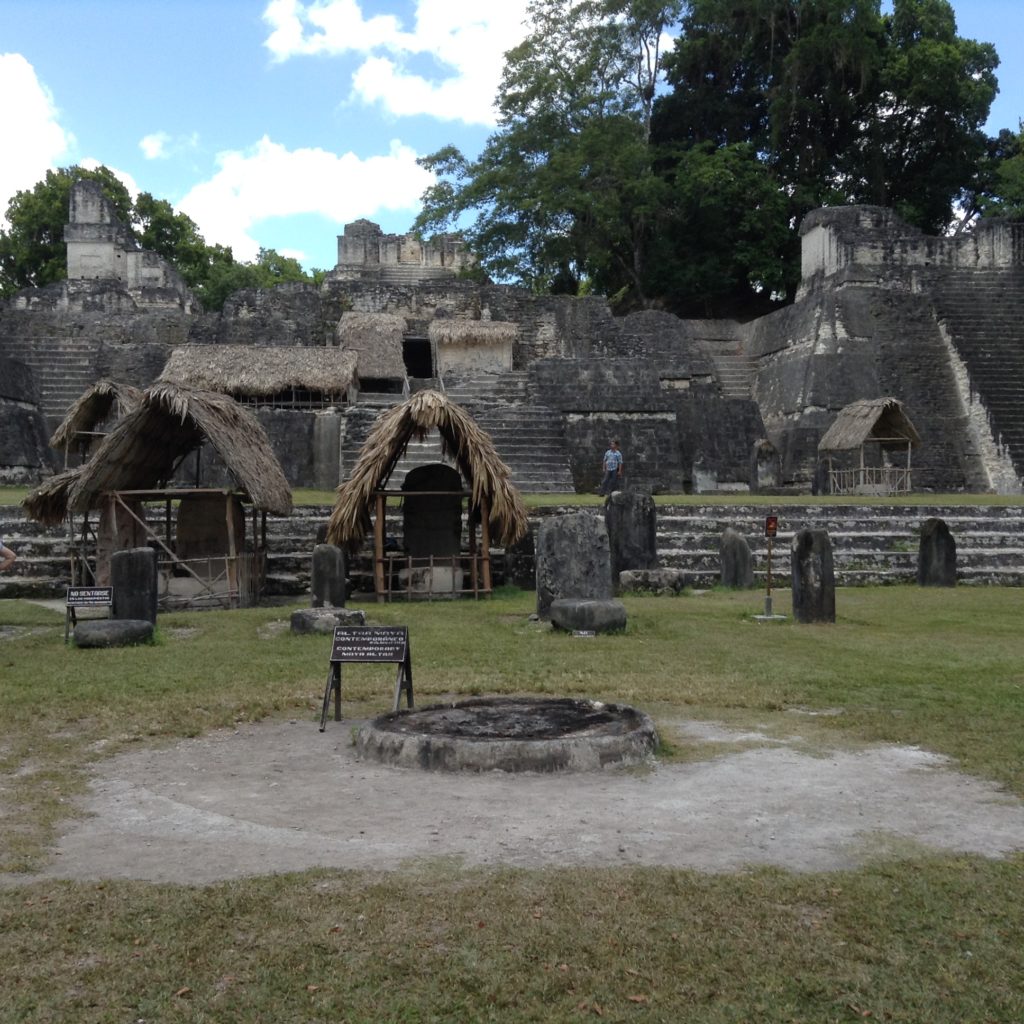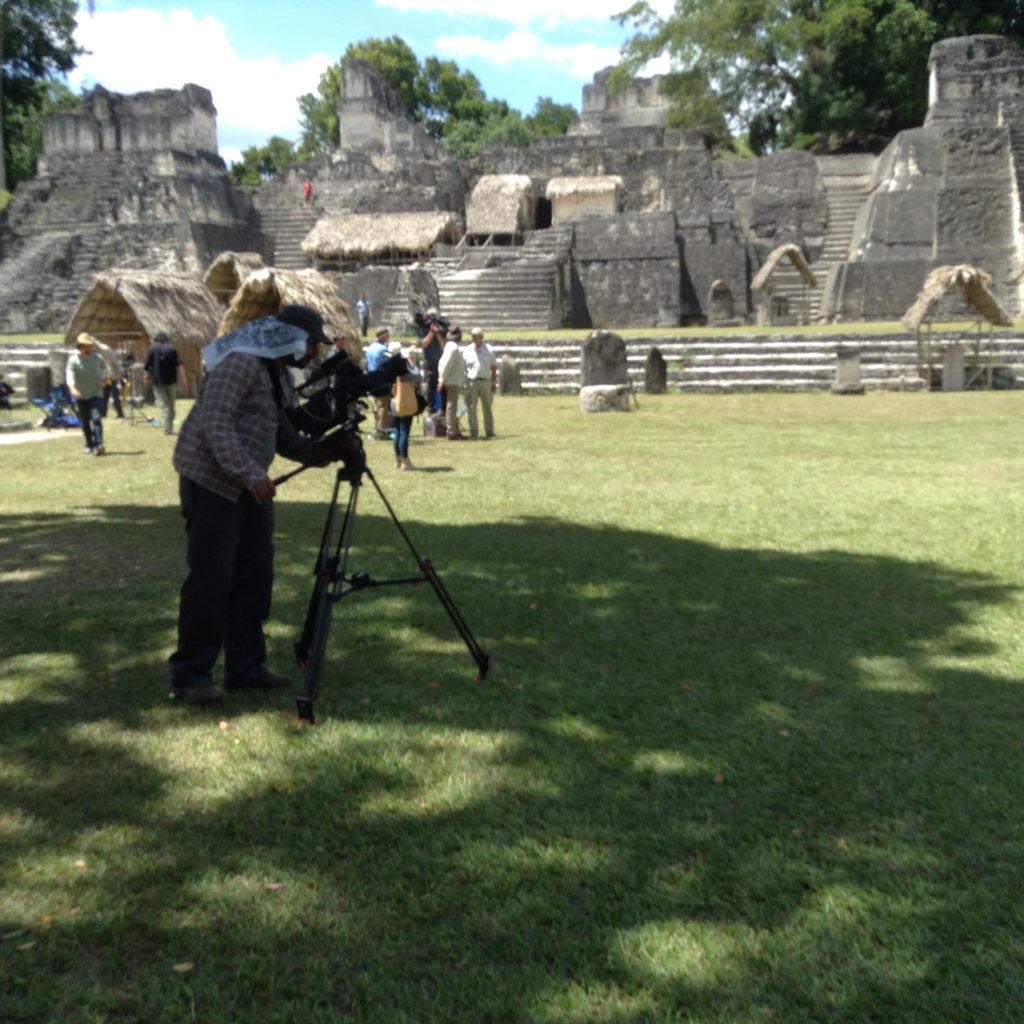 This is my favorite picture from Guatemala. Why? Because the men standing in the background are Morgan Freeman and Richard Branson filming an episode for National Geographic. No one, except me, was paying attention to them. The filmakers wouldn't let me get closer because they were filming. The tour group was ready for lunch. A perfect example of why I don't like tours. If I were alone I would have camped out until they finished filming so I could meet Morgan Freeman, one of my favorite actors. Oh well, I didn't get to check that off my bucket list. Get it? "Bucket List", the movie Morgan starred in with Jack Nickolson.