Czech Republic
Czech Republic
Czech Republic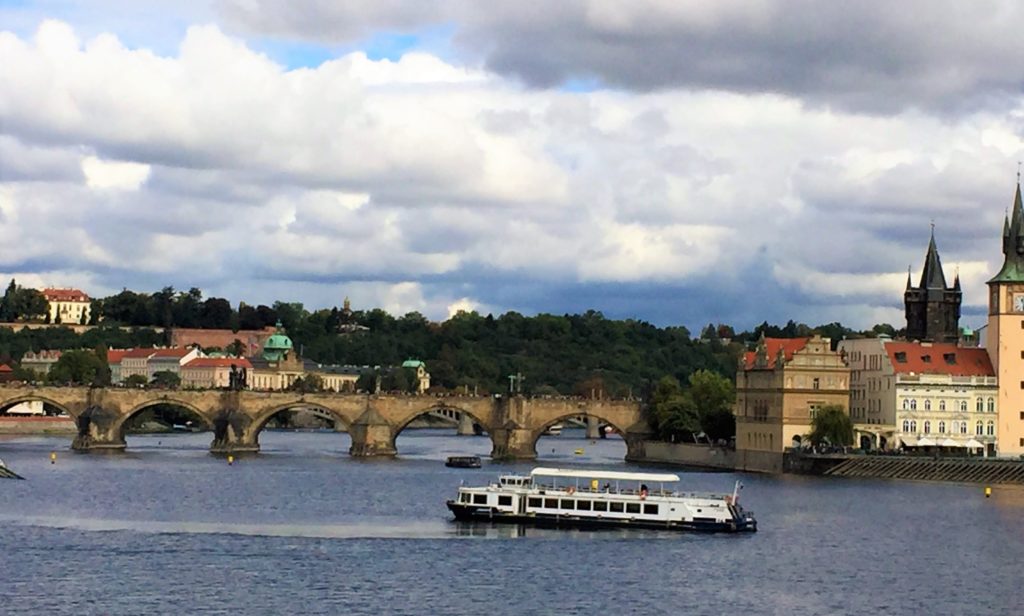 When my friend Anne asked me to join her for a business trip to Prague I gave a tentative yes right away. I can't commit too far out. It had been quite a few years since my first trip to Czech Republic. Back in the day my friends and I used to hop in the car and drive to Prague to shop for crystal chandeliers. I've never had an interest in crystal chandeliers so I was always along for the ride. Apparently the Czech Republic is the place to go for beautiful, good quality, inexpensive chandeliers.
This time around it was nice having a buddy to hang out with. I am so used to traveling solo I forgot how much fun it can be to travel with someone else. I don't think there was an inch of the city we did not see. While that is a big exaggeration at the time it felt like it was true. Anne is no stranger to walking and hiking around town. But I have to admit, without her I would not have been able to see and experience the wonderful treasures we found in the city, especially the Jewish cemetery.
PRAGUE
The weather was great. It wasn't too cold and there were always hints of blue in the sky. Below are pictures from around the city and the pictures of the Old Jewish cemetery. I really enjoyed the visit to the cemetery. It is the largest Jewish cemetery in Europe. It has 100,000 bodies buried under the old headstones. Many of the graves have bodies stacked 12 bodies deep. The cemetery is listed as one of the top ten cemeteries to visit in the world. Side note, I have been to four of the top ten cemeteries. It seems I like them almost as much as I love trees. What are the four cemeteries? Old Jewish Cemetery in Czech Republic; LaRecoleta in Buenos Aires, Argentina; St. Louis no.1 in New Orleans and Pere LaChaise in Paris, France.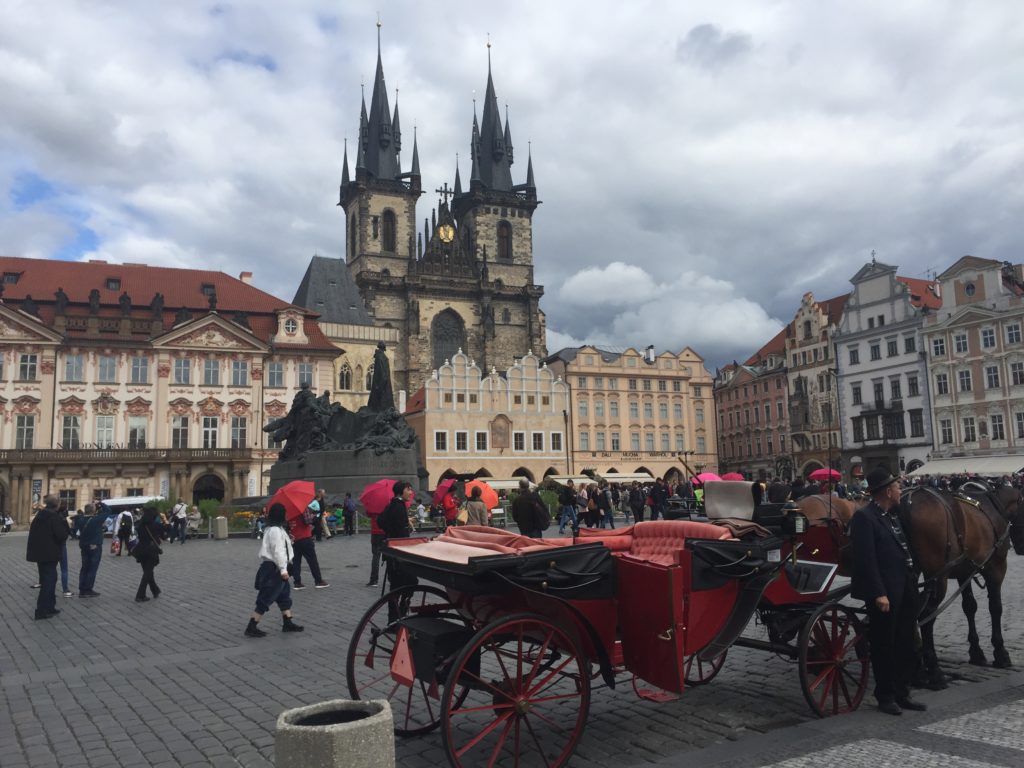 Karlovy Vary
After all the fun and walking in Prague I needed a break. When we parted, Anne went to her business meeting and I went to KV for a spa for seven days. It was fabulous. After the spa I spent one night in the Grand Hotel Pupp, the hotel Queen Latifa visited in the movie Last Holiday. I loved the movie. Always busy with work I never got the chance to take a trip to KV. With work no longer an issue I've been to KV twice. Once in September then again this past January.
Karlovy Vary in September
The weather was cool and the skies blue. The cups in the first row of pictures are used to sip the mineral water from the natural springs designated by the doctors at the spa. It is a spa town for sure and on first sight the town is breathtaking.
GRAND HOTEL PUPP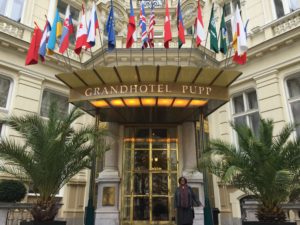 The Grand Hotel Pupp was fabulous. It was old and weathered with glimpses of grandeur from yesteryear. It is still a grand old lady. The rooms are huge, with the tall ceilings that I love. My room looked out into the famous courtyard where films like Casino Royal  (a James Bond movie), Shanghai Nights and the Last Holiday were filmed. What a treat. I even enjoyed a very basic overpriced dinner. Even though it is not as grand as it was in it's heyday, the old girl still has plenty of life in her, just like me!
Karlovy Vary in January 
What's different in the pictures? You guessed it. SNOW! It was beautiful. Glad I didn't have to shovel it.  It was so cold I took a train down to Karlovy Vary from Germany and figured if I had to be cold why not warm up in a spa hotel in KV. I would love to go back there in springtime.
The Stolperstein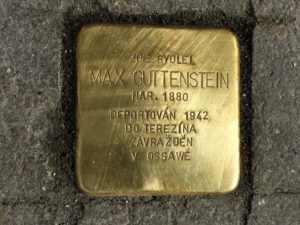 I stumbled upon this stolperstein in KV. The word stolperstein means stumbling block. It's a concrete stone with a brass plate set on top. Inscribed on the brass plate is the name and life dates of victims of the Nazi extermination and persecution. The stone is placed in front of each persons last known address where they lived or worked before being taken away. This art project started in 2003 by Gunter Demnig a German artist. Since then there have been over 61,000 stolpersteine placed in 1200 places in Germany, Austria, Hungary, the Netherlands, Belgium, Czech Republic, Norway, France, Greece, Italy, Romania, Slovakia, Slovenia, Russia, Spain, Switzerland, and Ukraine. When a stone is laid there is a ceremony.
If you want to read more about this artist and the project click here.
Hope you enjoyed this blog post!
You can follow me on :
Facebook – Jasandra Brown Living Outside the Boundaries
Twitter – JasandraBrown
Please follow and like us: