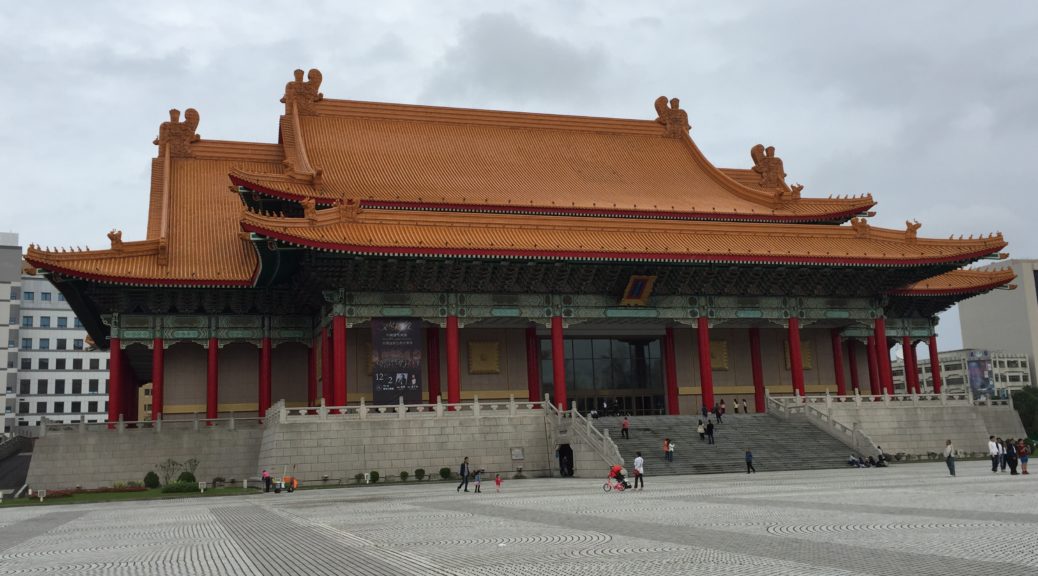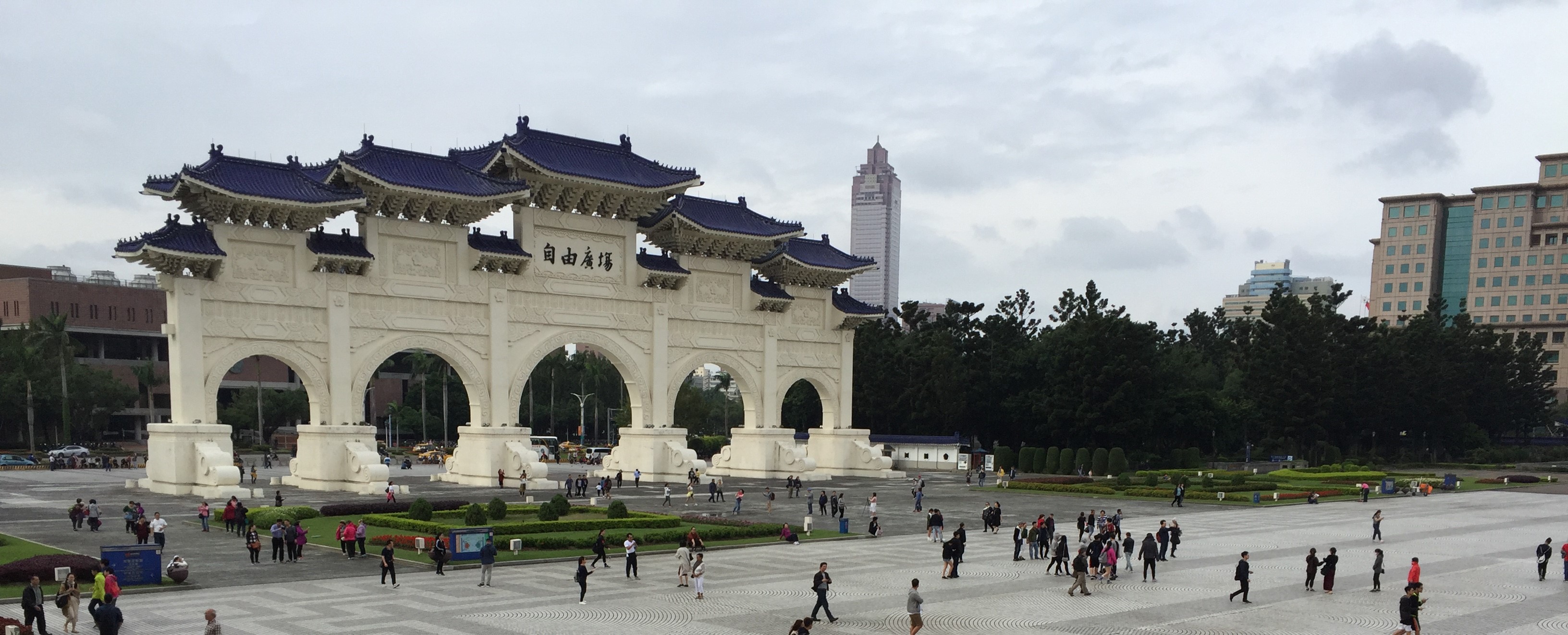 I ended up in Taipei, Taiwan in order to get a re-entry 30 day visa for Thailand. Most people go across the border to Laos, stay overnight or for a weekend. Having visited Laos about two years ago choosing Taiwan was easy because it was the nearest country that I hadn't visited.
Taiwan is a small island nation east of China. It was never on my radar until I started traveling and meeting people who were from Taiwan.  I decided one day I would go. Unfortunately I lost the contact information for the one person I met who could have introduced me to this tiny nation in the Pacific. So unfortunate because I didn't do much in Taipei because there was not much to do and I wasn't feeling well. So I mostly chilled out and visited temples when I could. I do regret not making it to the National Museum. I love museums.
One mistake I did make was choosing the fast train as a way of getting from the airport into the city.  Although the train may have been fast (not really), getting to the train was ridiculous. After finally finding the ticket office I realized I had to catch a bus to get to the train. I bought a ticket and had to wait on the bus. When it finally arrived there was a longer wait while the driver took a break and then we waited for more people before the bus would leave. At the train station I had to stand in a short line to buy a ticket. It wasn't until I was at the metro for the airport that I realized how much easier it would have been to catch the metro directly from the airport terminal to the city. If you are headed to Taiwan take the brand new, clean, reliable, easy to use metro into the city. Leave that bus nonsense alone.
I almost always know right away if a city will vibe with me. I can not give you a specific reason, but I knew right away that Taipei and I would not click. But I had no choice but to give it a try. I stayed in a hostel for 4 days so I could enjoy a stay in a four star for my last two days. Both stays proved to be great. While the entrance into the building was questionalble, stepping off the elevator into the hostel put my mind at ease right away. It was super clean, neat and organized. The bathrooms were cleaned consistently throughout the day. The beds were humongous and private due to the roll down shade on each bed. I won't stay at a hostel that does not have bed curtains or shades for privacy. The next hotel was great. It had just opened up 3 months prior. So everything was shiny and clean. It was perfect and like the hostel, no more than two blocks from a wonderful well connected metro system.
In the end I did vibe with Taiwan a little. I don't think I want to return but if I did I would stay longer and enjoy the rest of the country.
The National Theater and Concert Hall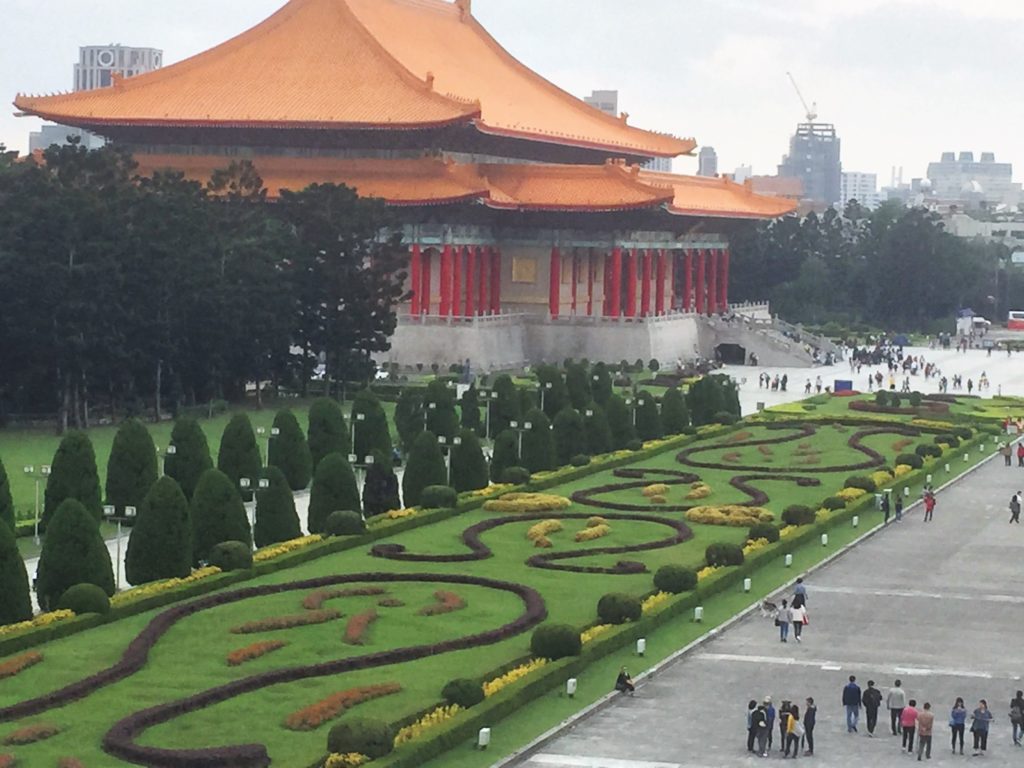 Temples and more temples – Beautiful
I do like temples so I spent most of my time in Taiwan at the temples. You are seeing pictures from the Longshan Temple, The Baoan Temple and one other. The Confucius Temple was closed when I finally made it there.
Lin Family Historical Home (hope I got the name right)
Taipei 101
Tapei 101 is a supertall building that once held claim to the tallest building in the world. It is a tourist attraction and since I took my journeywoman  hat off, I went just to take a picture. Such a touristy thing to do. I hope they don't revoke my journeywoman adventure card.
Odds and Ends