Portugal: Lisbon and Coimbra
Portugal: Lisbon and Coimbra
Triumphal Arch in Comercio Square
Always on my list of places to visit, location, time or circumstances always seemed to make a visit to Lisbon impossible. Landing on the best places to retire list only increased my desire to see this beautiful country. Viva Lisboa!!!
Quaint and teeming with tourists, Lisbon turned out to be a pleasant surprise. I experienced it the way someone who has a love hate relationship with tourism does; I stayed away from the center as much as possible. It helped that my hotel was just outside of the hustle and bustle of the center. The hotel's location was really convenient and just a few feet outside the door of the hotel was a metro stop that allowed access to any part of the city without having to make connections. That was awesome.
Throughout my journey you have heard me complain about the heat. Well this post is no different. It was hot as hell. No, change that; it was hotter than hell. Lisbon is a very beautiful city. Overflowing with hills, the gritty bottom of my shoes never touched the hot steamy sidewalks of the numerous hills in the city.  Many moments were spent saying "Hmmm, I wonder what's up that hill?" Then I would laugh at myself and say "You will never find out."  Yes I have conversations with myself. I would love to attribute this to the fact that I have been traveling solo for over a year. But that would be a huge misrepresentation. I always have conversations with myself. I kinda like me. We get along well.
The Heart of the City
Belem Tower, Jeronimous Monastery and Sao Jorge Castle are a few of the main attractions of Lisbon. I viewed them in passing. In an attempt to escape the heat I took a "tourist" bus to get a quick overview of the city. I was quite pleased with viewing these fabulous historical sites and monuments from a bus. Given the choice of standing in the sun in lines with sweaty tourists (including myself) or sitting in a cafe with air conditioning, and expansive views for people watching, well you can guess which scenario won. I have seen my fair share of monasteries and castles. I think I may change the name of this blog to "Adventures for the Seriously Jaded Traveler".  Okay if not jaded, I was hot.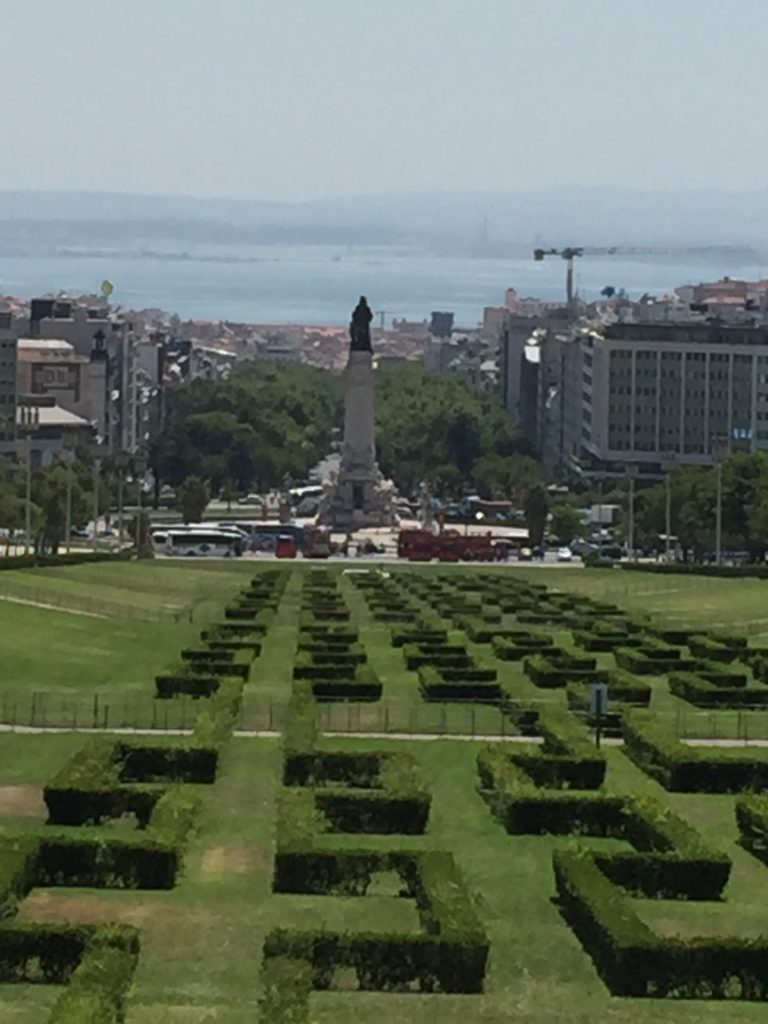 COIMBRA, Portugal
In an effort to find a cool breeze I took a weekend trip to Coimbra on a slow train ride with scenic views. I wanted to go to Porto because it was listed as a favorable place to retire, but hotel rooms were booked solid which meant those sweaty tourists would be all over the place. Switching gears I chose Coimbra for its proximity to Lisbon and the availability of hotel rooms. I was so happy I made that decision. I spent a lovely weekend in one of the nicest hostels I have ever experienced. Beautiful original hardwood floors and tile decorated walls were unique. The rooftop overlooked the river and at night the cool breeze was surely welcomed by all. Other than the beautiful historic city center, there was not much to do in Coimbra and I liked it for that simple reason. I have learned to embrace and dare I say enjoy the intricacies of nothingness. I wandered the many alleys and peeked into the occasional shop usually intrigued by something shiny in the window.
WARNING: Coffee Rant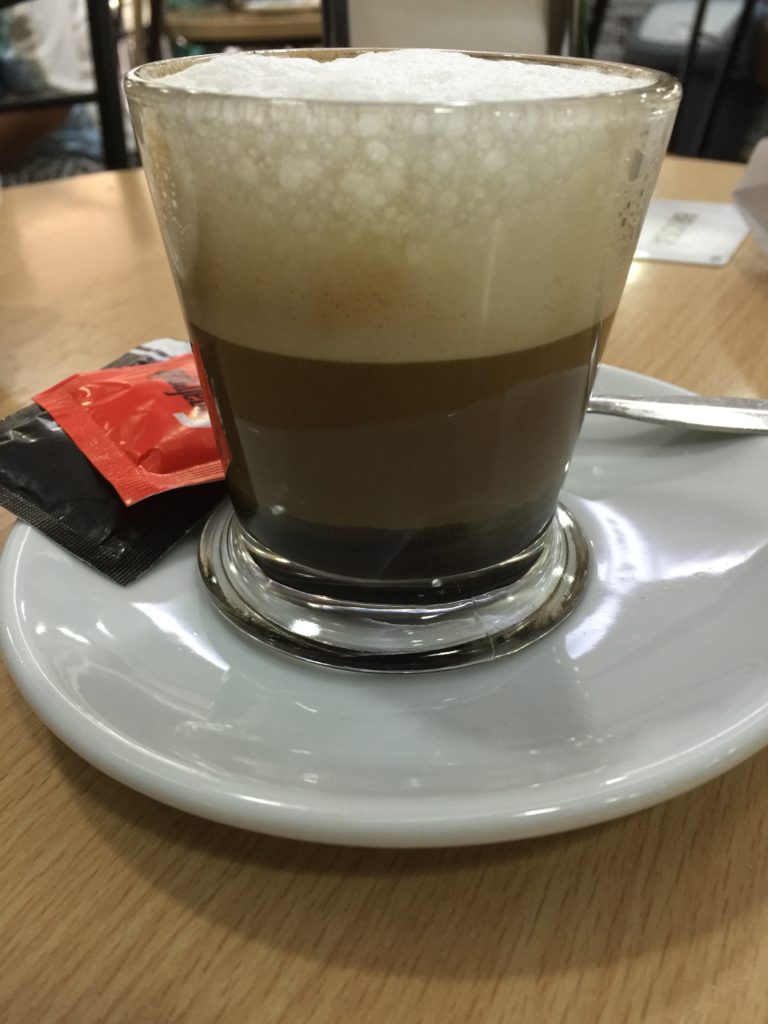 I sipped really, really, awful coffee. Did I mention the coffee in Portugal was terrible? I did not find one good cup of coffee in Lisbon or Coimbra, and believe me I tried. Maybe the good coffee was up a hill and I missed it. After having the best coffee in the world in Thailand, it makes it harder to accept swill in a cup. So I was reduced to kindly returning really bad representations of cappuccino and asking for my money. Now, the first thing I do is check out the coffee making machine, and then I ask what type of beans are being used. You can have the most expensive coffee machine but if you don't have the right kind of beans or don't know how to use it you will still have a cup of swill. If a café doesn't use Italian coffee or a good Ethiopian blend I walk away. Did I hear someone say coffee snob?  Yes, you are right.
Train Station Shopping Anyone?
I really like Lisbon's main train station because across the street is a huge shopping mall. But for me it wasn't about the shopping. I was taken by the fact that in the mall is every kind of food you can imagine. If you are traveling by train through Lisbon's main train station take some extra time to shop and eat or buy a picnic lunch for the train ride. It's worth the extra time.
In the end I really enjoyed this third trip to Portugal. Years ago Faro, down south, was the place I visited while staying at Moinhos Velhos. This time Lisbon has taken my attention and is certainly worth another visit in cooler months, with a side trip to Porto. I was in Lisbon for a little over a week and spent much of that time hiding from the heat. Therefore I don't have much to report. See you next time!
Please follow and like us: